Hi, we are Lemonade Studio
The multi-skilled team of passionate and creative people, who deliver comprehensive range of high quality services to meet all your digital and visual needs
Mattresses Product Visualizations
Product visualizations creation for a diverse collection of mattresses.
Spojkar / Vector Illustrations
Set of vector illustrations prepared for the leading Polish manufacturer of aerodynamic packages for trucks and delivery vehicles.
Uniter.pro / Trade Fair Booth
Innovative transport management system trade fair booth design.
Dub It Tuning Automotive Festival / Photo Coverage
Photo report from the tuning event taking place in Kielce.
Husspol / Prezi with 3D Animations
Corporate presentation based on 3D animation for a company from the frame and passive construction industry.
CosmoEye / Website
Website for a company that implements systems using artificial intelligence algorithms.
CosmoEye / 3D Animation Explainer
3D animation explaining the benefits of implementing the CosmoEye AI system.
CosmoEye / Branding & DTP
Extensive and comprehensive branding dedicated to a brand implementing AI-based solutions.
Gente Ruthenus, Natione Polonus / The Movie
A full-length fictional documentary about the life of Jan Andruszewski, which is a background for the history of Polish-Ukrainian relations.
Riviera Camp / Printed Materials (DTP)
Information and advertisement printed materials design for a wonderful holiday resort.

TSB 2022 / Photo Coverage
Photo report from tuning event located in Bardejov, Slovakia.
Pirate's Letter / Mobile Game Assets & Animations
Concepts, assets and animations created for an adventure word game.
Spojkar PRO 30 / Video & Photos
Presentation of a new product prepared for a company producing sleeping cabins.
Bed Elements / Product Visualizations
Visualizations prepared for the presentation of bed frames and headboards.
Mazzda - Uważaj na Ruchy / Music Video
Street rap material dressed in a dynamic music video.
Iron Head / Music Video
Comprehensive production of a metal band music video.
Comfort Baby®️ / Promotional Video
A film story about the values that guide the Comfort Baby®️ brand.
IntelliseqFlow / Visual Identity
Visual Identity for an automatic genome interpretation platform for next-generation genome sequencing (NGS) data.
Śnieżka Acryl Putz / Product CGI
3D renderings of Acryl Putz paints.

MOSiR Kraśnik / 3D Visualizations
3D visualizations of the modernized municipal swimming pool.
ProDentica / Branding
Complex brand identification created for a dental offices network.
Maxton Floor / Branding & 3D Animation
Visual identification and 3D animation dedicated to the modular floor system.

Pastel baby room / Interior Design
Pastel room for a baby - concept interior design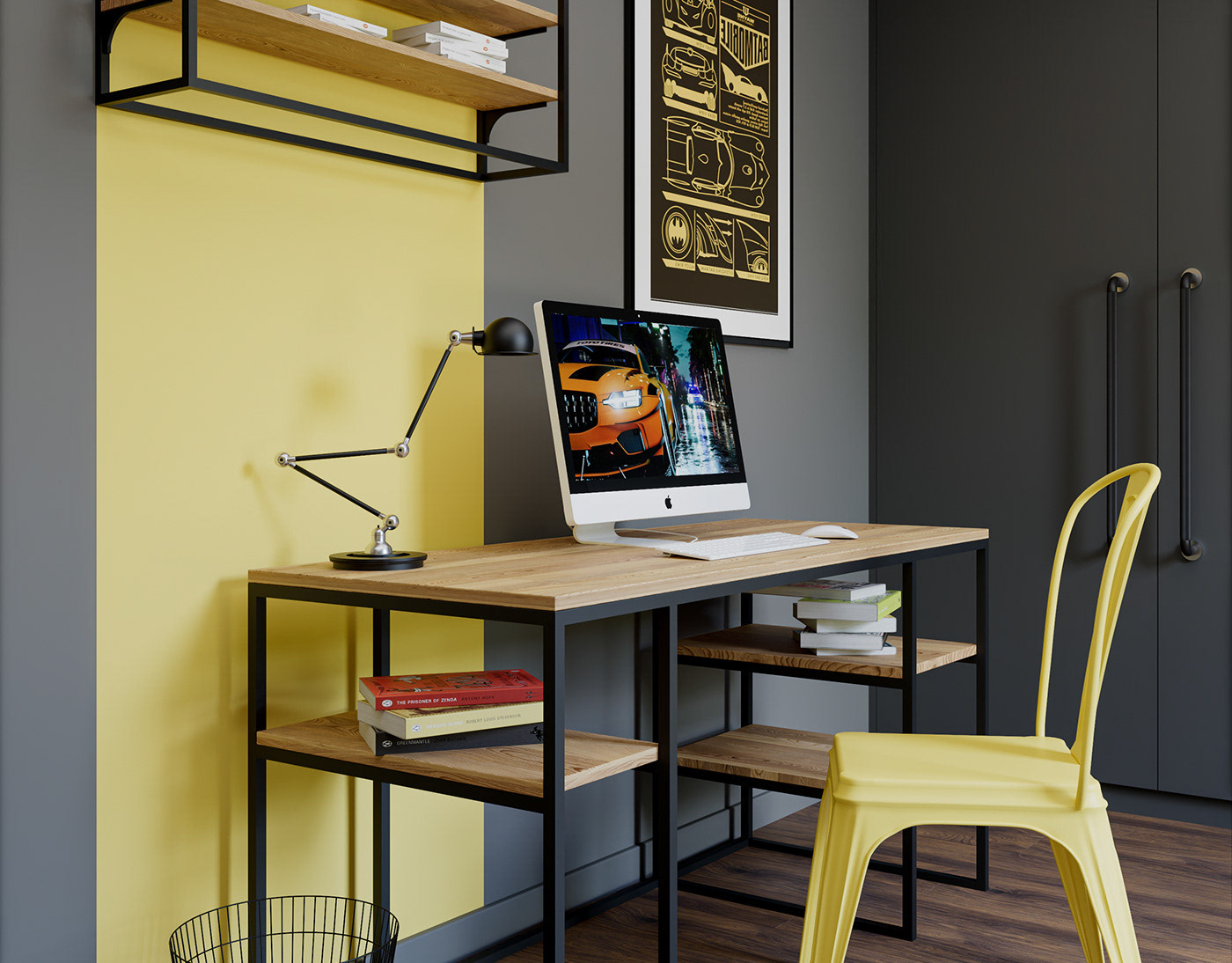 Teenager's loft room / Interior Design
Loft room for a teenager- concept interior design 
Mateusz Kulka - Manual Therapy / Branding
Branding for a personal brand operating in the physiotherapy industry.
VOSTI / Explainer 2D Animation
Scandi style bedroom / Interior Design
Scandinavian-style bedroom - concept interior design 
Zielone Porąbki / Branding, Web, DTP & 3D
A comprehensive set of works for a residential investment - from visual identification, DTP, website to 3D visualizations.
Provence style kitchen / Interior Design
Provence style kitchen with dining area - concept interior design.
Rustic bathroom / Interior Design
Rustic style bathroom - concept interior design.
Uniter.pro / From Branding to 3D Animation
Elevating TMS Startup with Comprehensive Design Solutions.
Art Dent / Branding & Website
The Art of a Beautiful Smile - branding, clue & one-page website.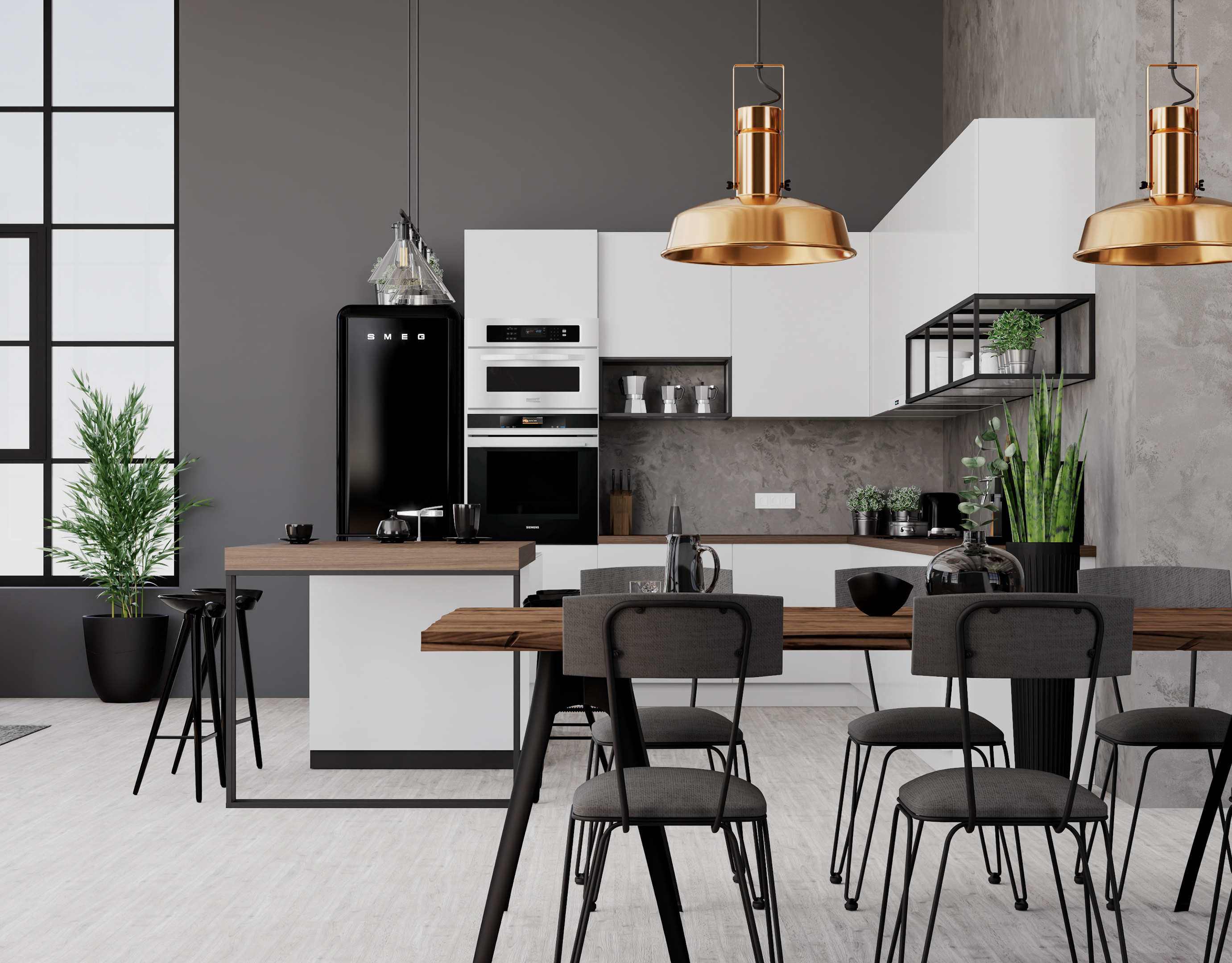 Loft Apartment / Interior Design
The design of modern style loft.
Music studio / Interior Design
Concept for the interior of a music studio located on the ground floor of a single-family house.
Dark Glamour Living Room / Interior Design
Dark glamour style living room.
Pink Bedroom / Interior Design
Concept of a feminine bedroom.
Ortodoncja Kaliszczak / Website
Website for a specialist orthodontic office in Rzeszów.
Barbara Mróz / Personal Brand ID & Website
Personal Brand Identity and One Page Website.
Hotel Collis / Mixed Reality 3D Animation
3D visualization at the investment site.
Ultrace Event '22 / Photo Coverage
Car culture in all its glory.
Vent Clear Recuperators / 3D Visualizations & Animation
Promotional 3D animation & visuals describing how Vent Clear recuperators work and look like.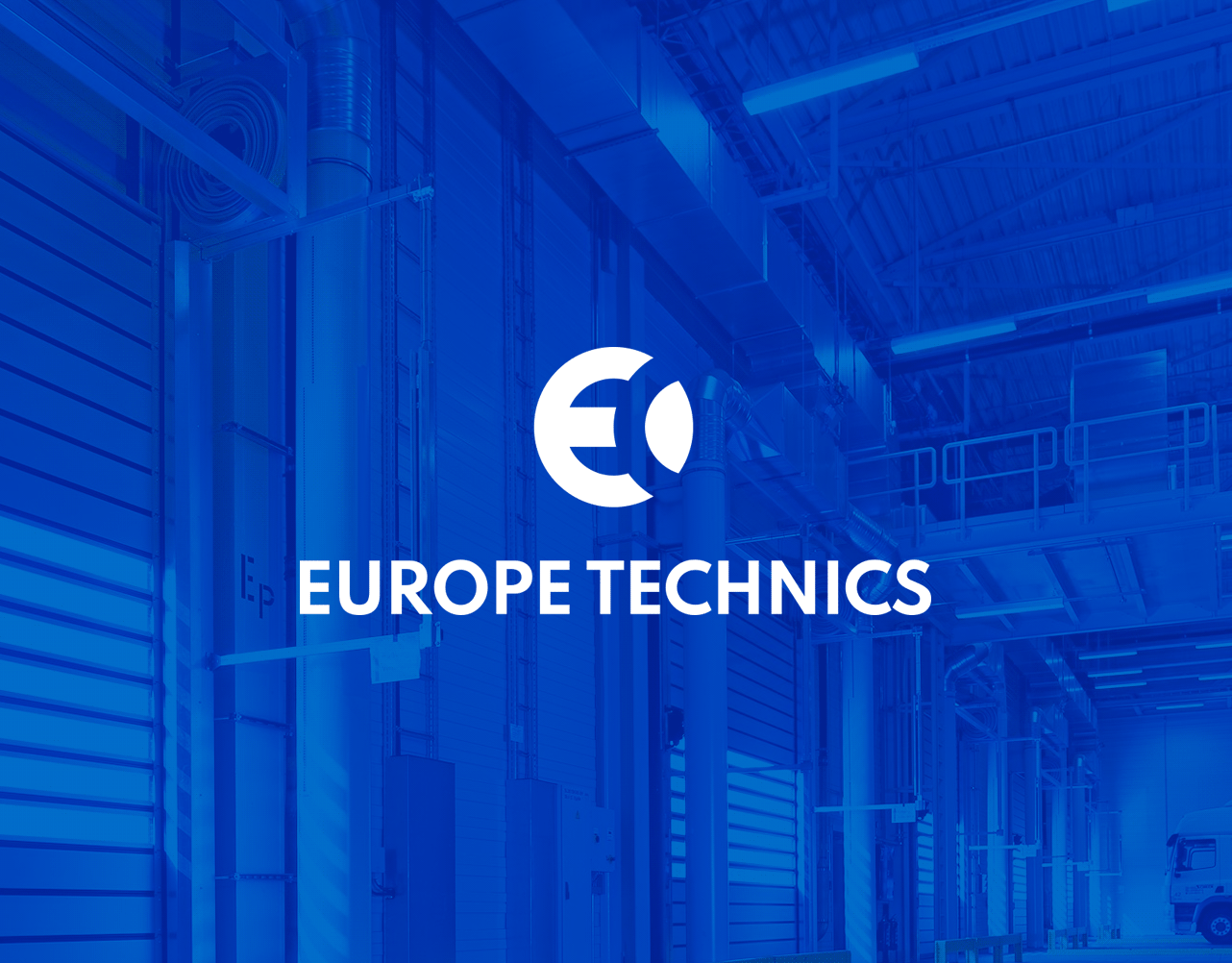 Europe Technics / Branding
Industrial installation company brandbook.
A&A General Distribution / Branding & Website
Dietary supplements distributor visual identity and website.
Bitcoin Vault / Branding
Reversible transactions cryptocurrency brandbook.
Rolls Film / International Exhibition
Package of internationalization services dedicated selected foreign markets.
Vent Clear / Recuperation Product Catalogue
Product sales promotion on domestic and foreign markets.
Bi Beauty / Branding & DTP
Beauty salon visual identity.
Historic Tenement House / 3D Visualizations
3D visualizations of a historic tenement house created based on a provided construction design.
TIP TOP Household Cleaning
Household cleaning products logo and packaging design.
Podkarpackie Centrum Innowacji / Visual Identity
Innovation hub complete visual identification system.
Fryderyk Spytkowski Legal Counsel / Logo & Website
Logo & full-screen website representing the law firm specializing in providing services to individuals and entities related to sport.
Jakubowska-Zawada Law Firm / Website
Clear & minimalistic design for the law firm from Rzeszów.
Maxton Floor Garage Tile Configurator
Responsible web application, which easily and quickly allows you to design a floor for your garage.
Grafores / UI/UX & WebDevelopment
Internet printing house responsive website enriched with animations and readable CTA elements.
Riviera Camp / Interior Design
A comprehensive interior design of two year-round houses.
Riviera Camp / 3D Visualizations & Animation
Holiday Resort promotional animation and exterior 3D visualizations.
Riviera Camp / Branding & Website
Huge multidisciplinary project carried out for the unique holiday resort.
MELEX / 3D Animation TV Ad
Fullelectric World of Melex 3D animated TV advertisement.
W Kresowej Krainie / Product Design
Extensive web portal project design, bringing together lots of features that facilitate exploring the region.
Spojkar Workshop / Vector Artwork
Cool artwork created for car customizing and individual aero kits production workshop.
Extrego / Selected Print Materials
Selected identity and promotional materials designed for critical transport company and its brands.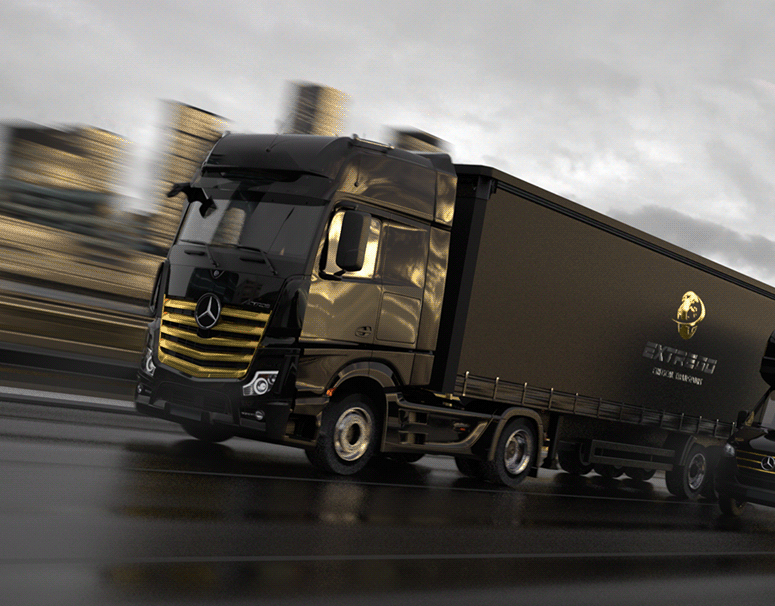 Extrego Critical Transport / 3D Animation
Short & looped 3D animation dedicated for the opening section of the corporate transport company website.
NZOZ Karaś / Website
Dental & Medical Center website focused on readability and clarity
Astek Smart Home / Website
The website of the general-purpose goods stores network created in line with the new brand image.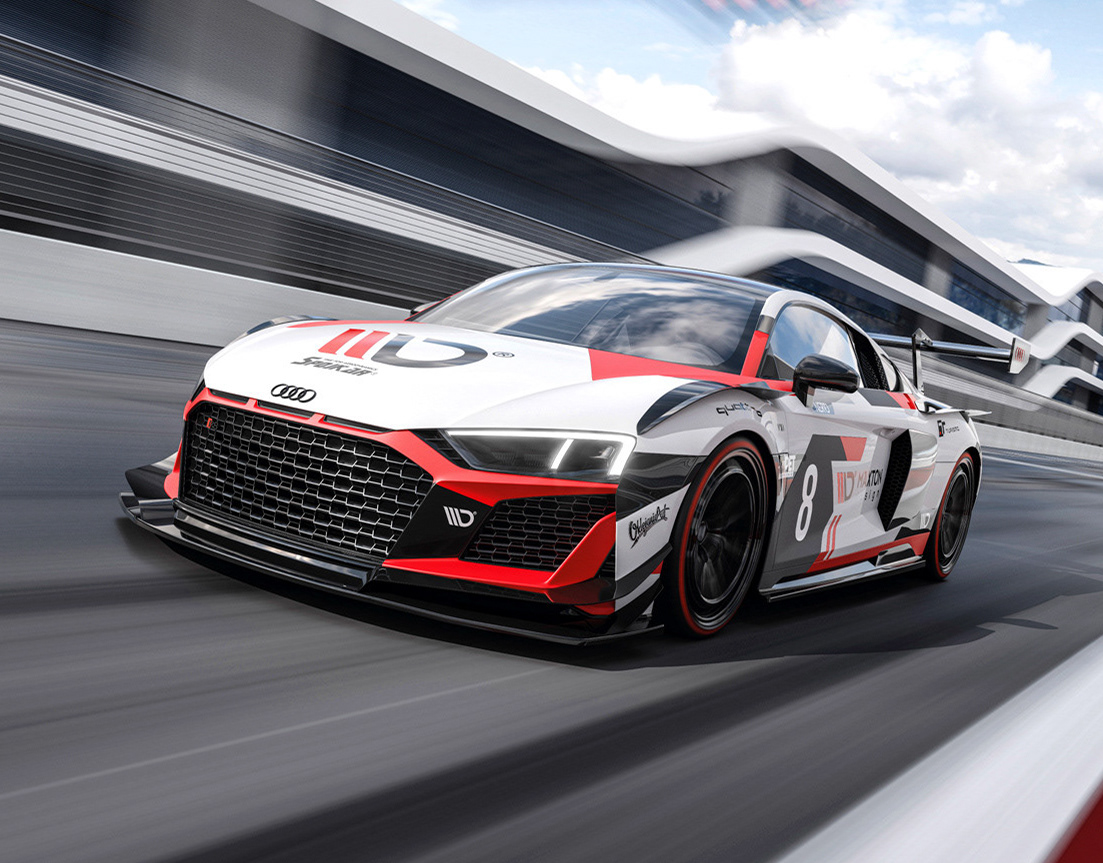 Maxton Design Audi R8
Maxton Design Audi R8 3D render prepared for the Ultrace event.
Stal-tech / Branding & Prints
Branding and prints created for steel halls manufacturer.
Mediator / Website Refresh
Flat designed website refresh developed for the Law Firm.
Primoris Travel / UI/UX, WebDevelopment
Easy to navigate travel agency website integrated with the external booking system.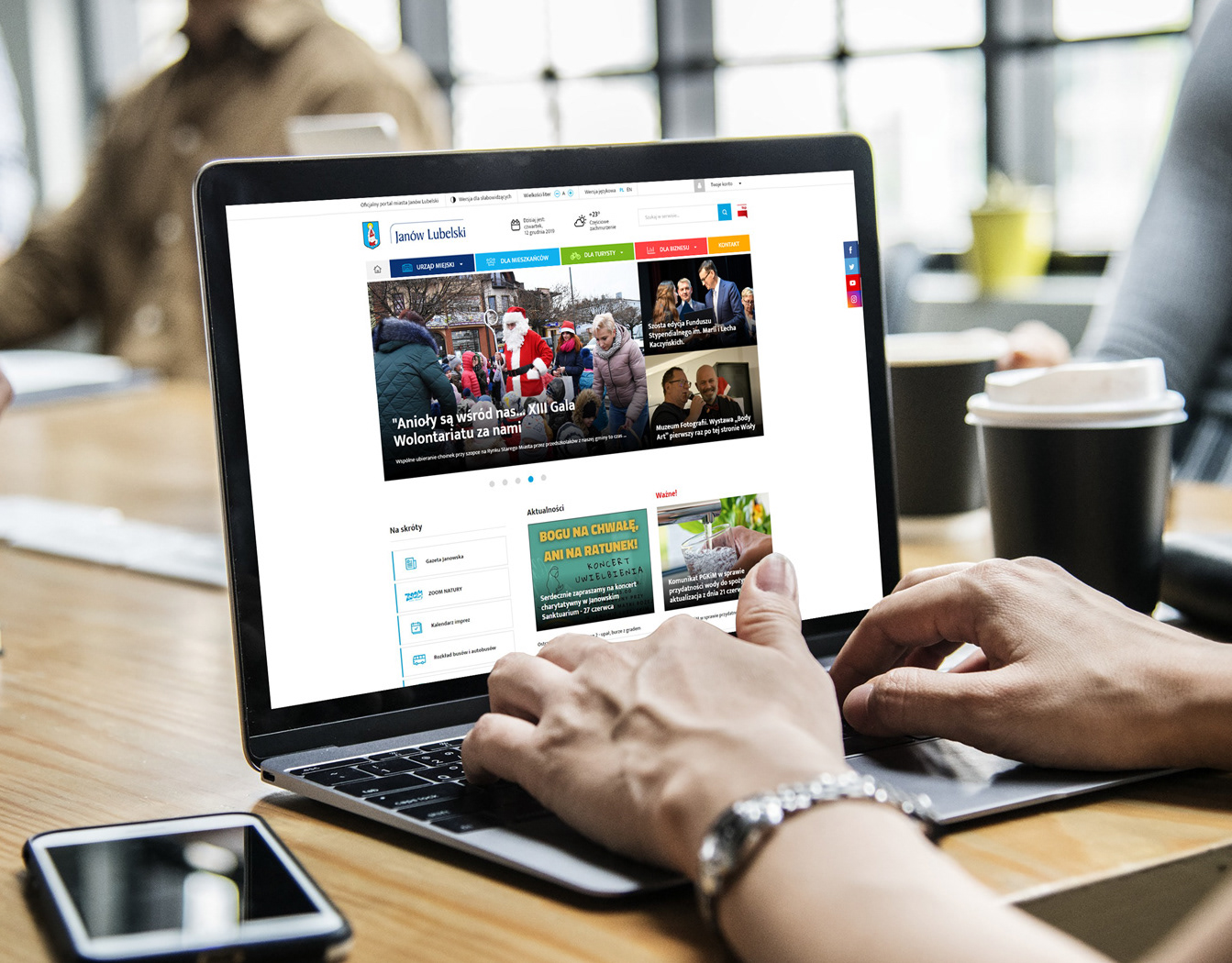 Janów Lubelski / City Portal
The new city website dedicated to residents, business and tourism.
Promedica Medical Center / Branding & Website
Medical center branding, key visual creation and extensive portal design and development.
Kindla Music Showcase / Event Branding
Music industry event branding containing logo, key visual and additional promotional assets.
Apartamenty Zamkowe / Web, 3D & Animation
3D visualizations, animated TV spot & website promoting prestigious residential investment in Rzeszów.
Spojkar / UI/UX & Development, Videos
Web platform equipped with a number of dedicated modules including manageable product configurator.
Bio Energy Group / Selected Print Materials
Roll-up, packaging design, banner, stickers, gift cards and more print materials created for pellet producer.
Invest in Kraśnik / Landing Page & Brochures
Landing page and materials promoting the city's offer addressed to potential investors.
Vent Clear Recuperation System / 3D Animation
3D animation explaining how recuperation system works and what are its advantages.
Spiroflex / Print Ads
Spiroflex magazine advertisement based on a 3D house render and large format banner.
Vent Clear / GUI
Modernization of the Vent Clear recuperator software GUI.
Maxton Design / Streetwear Photoshoot
Maxton Design merchandise streetwear collection photos - product shots and lookbook.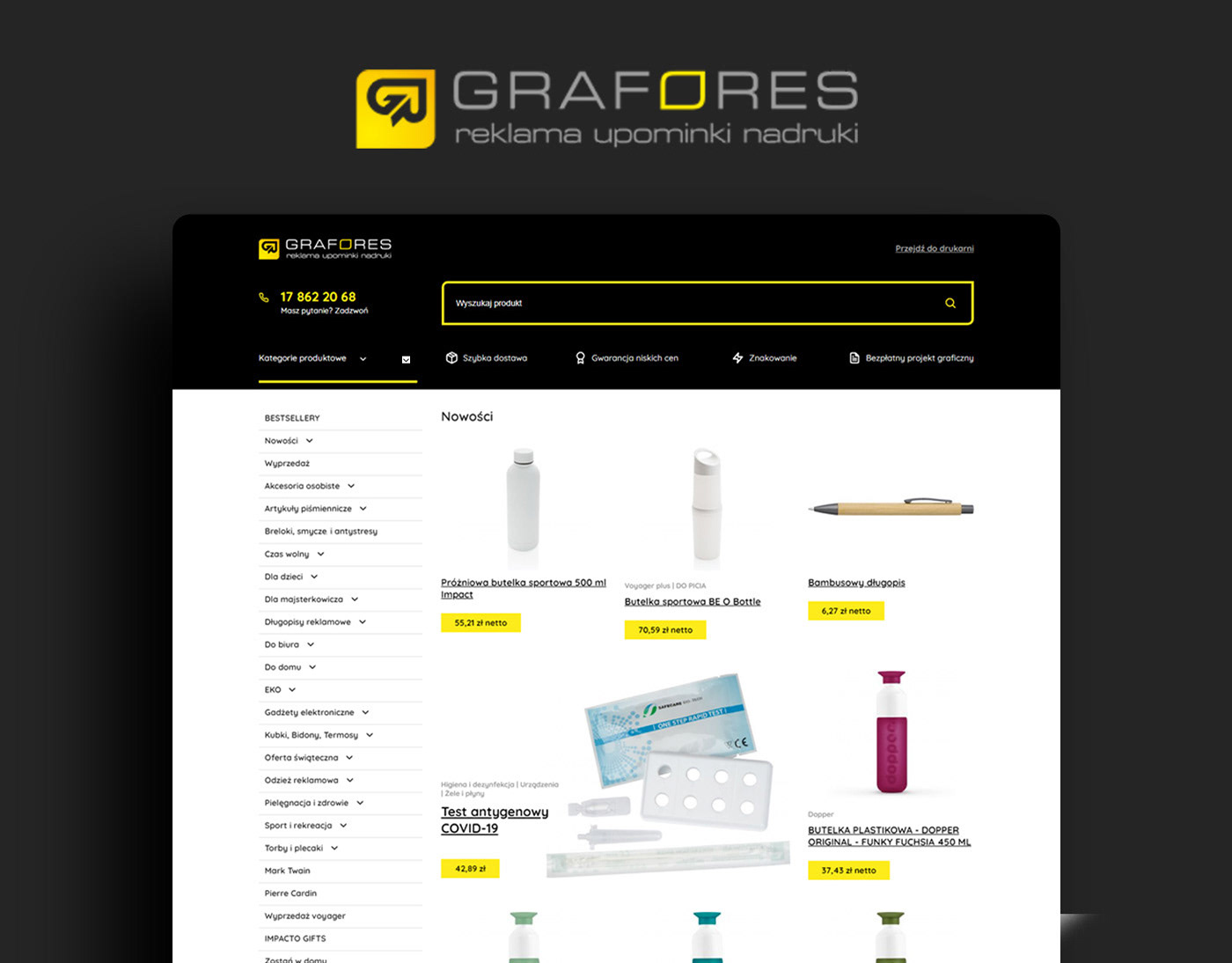 Grafores Gadgets and Calendars / Online Catalogs
Web services automating the synchronization process of suppliers databases using various integration methods.
ARGE / Leaflets
Leaflets promoting products belonging to the Arge Paliwa brand.
Papilio Agency | Photo Session & Video Presentations
Shots and video presentations of gorgeous Papilio hostesses.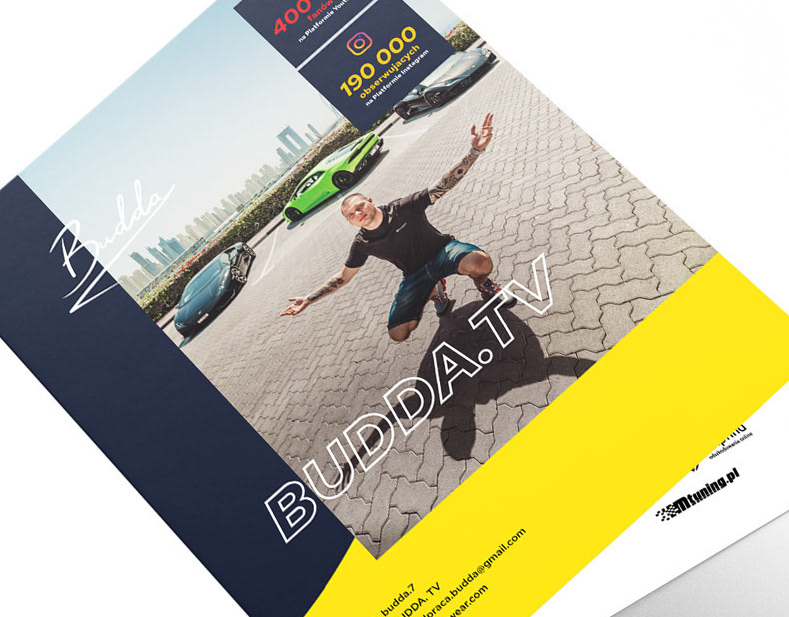 Budda.TV / Promotional Brochure
Brochure promoting YouTube celebrity, entrepreneur, automotive enthusiast and an active lifestyle lover.
GP Gliders / Magazine Advertisement
Advertisement promoting the American branch of the gliding company.
DOMO-BEST Easter Egg / 2D Animation
South Park style Easter wishes animation created for an international transport and earthworks company.
Rydzowski / Identification and Print Materials
Insurance company identification materials and offer brochures prepared for printing.
JARD CREATIVE / Web Design & Development
Comprehensive, dedicated website solution delivered in the modern and professional form.
Bio Energy Group / Exhibition Booth Project
Complete exhibition booth design dedicated for wood pellet producer.
Savio Gaming / Visual Identity & Packaging Design
Creative power up for the new player on the gaming market including complete brand identity.
GP Gliders Cockpit Configurator / WebApp
Web application created to improve the gliders purchase process.
GP Gliders / Promotional Videos
Set of motion productions announcing and promoting GP Gliders products.
Techmilling / One Page Website & Logo
Simple, aesthetic one page website for CNC milling company.
Kindla Music Group / Websites
Responsive websites operating under different domains, managed through one Content Management System.
GP Gliders / Comprehensive Website Implementation
Comprehensive implementation of a website based on a dedicated LemonadeStudio CMS system.
Talent Academy / Website & Social Content
Responsive onepage website equipped with LemonadeStudio.CMS & social content consistent with the brand's ID.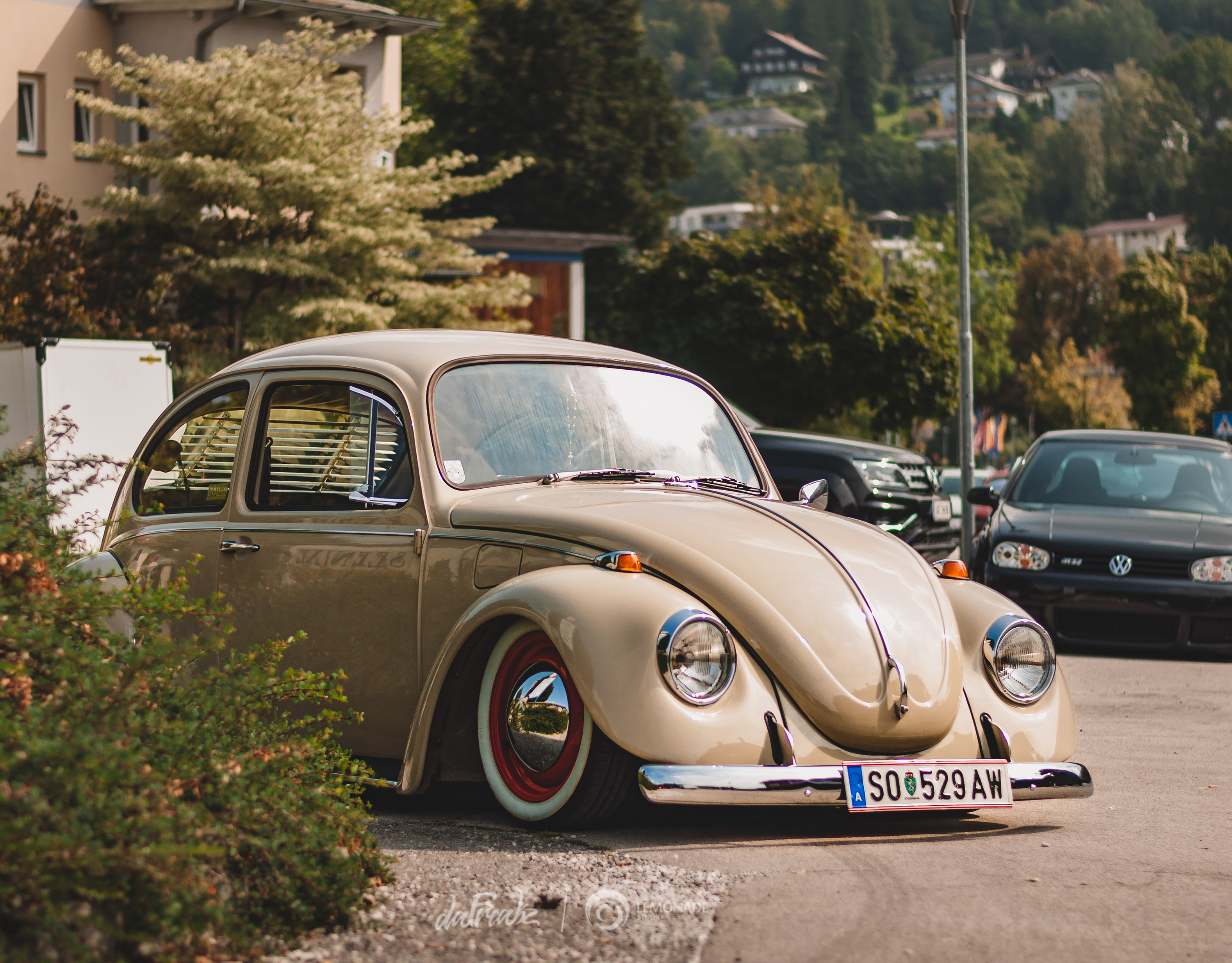 WÖRTHERSEE Reloaded 2k20 / Photo Coverage
Photo gallery from the epic Wörthersee locations taken during the Reloaded Tour 2k20.
Lubelska Fundacja Inicjatyw Ekologicznych / Logo
Logo and key visual design dedicated for the company delivering specialized consulting services.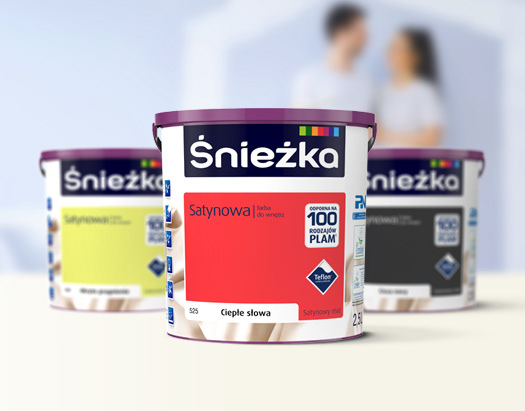 Śnieżka / Product CGI
A few sets of 3D product pack shots comprehensively developed for the Śnieżka paint factory.
Maxton Design / Logo Refresh & Apparel
Logo refresh for world famous tuning parts manufacturer.
Rydzowski / Web Design & Development
The extensive, fully responsive website for the company operating in the insurance and leasing industry, which primary goal is to maximize the number of leads.
Railway Station in Warsaw / Visuals & Animation
3D visualization and animation for investment promotion (3D modeling, texturing, materials, underground elevation design, video editing).
Przystanek Kraśnik / 3D Visualizations & Branding
Architectural Concept, Visualization & Branding crafted for Przystanek Kraśnik - modern, multifunctional urban space.
Maxton Design Wörthersee Tour 2017 / Aftermovie
The unforgettable journey to European automotive heaven with Maxton Design. One of the most popular Wörthersee movies.
ERGO POS / WebDesign & Development, Promotional Video
Innovative one page type website with "life and movement" feel.
Kraśnik / City Website
Complete web solution dedicated to the city government, started with a deep needs analysis and information design.
Modern Apartment / Interior Design
3D visualizations and 360° view of a modern, spacious apartment based on our concept design.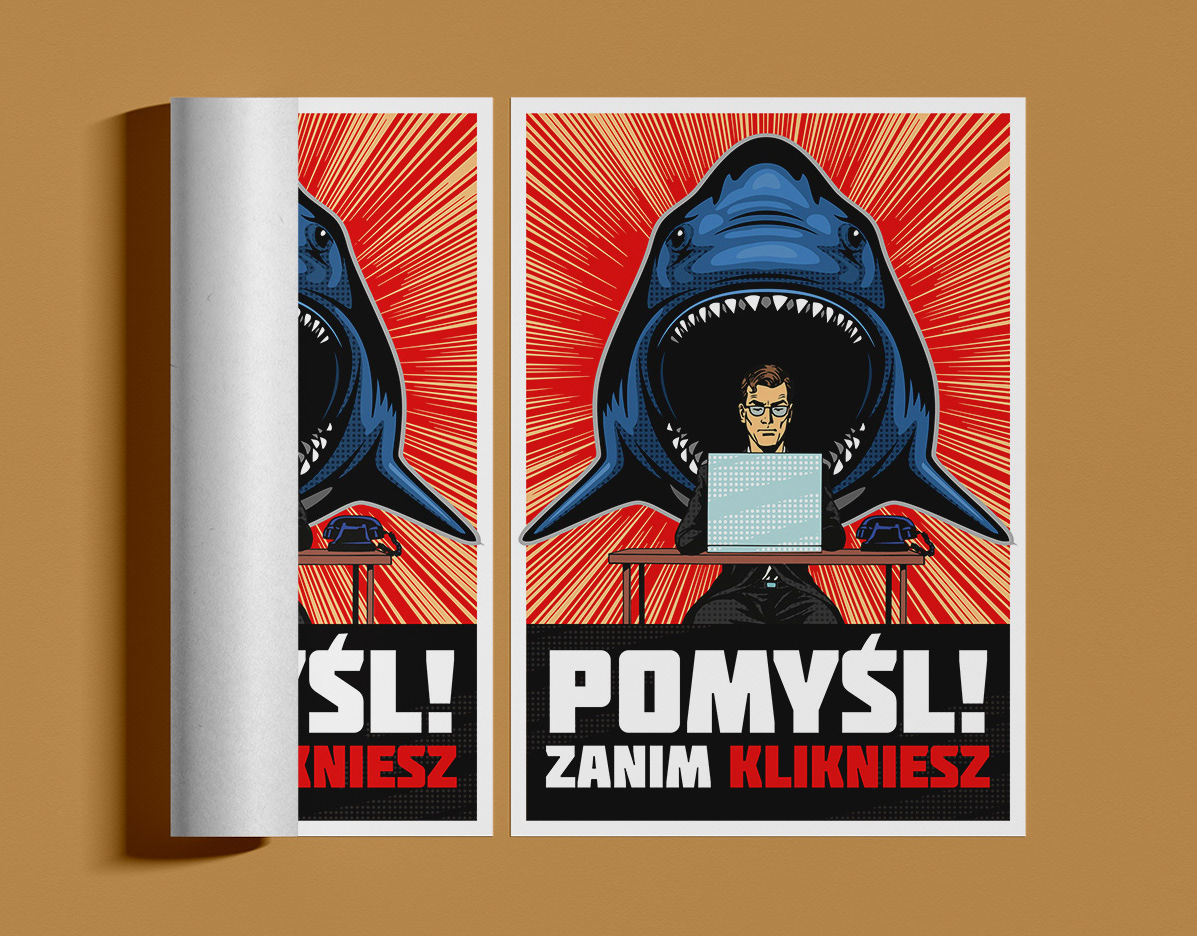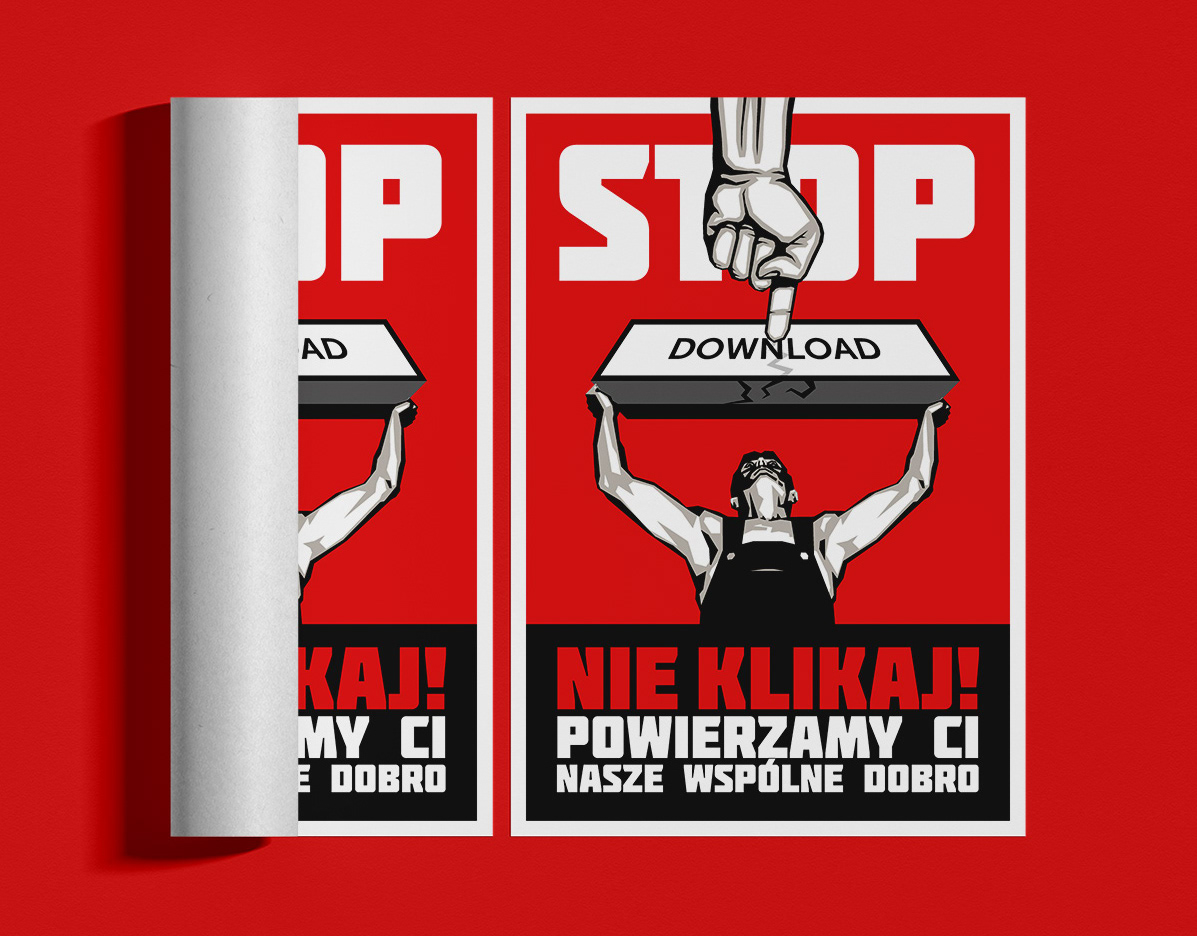 Information Theft Prevention / Posters Collection
A series of posters promoting online safety and preventing information theft at your workplace.
CPP Poland / Corporate Website
Corporate website with dedicated content management system and eRecruiter platform integration.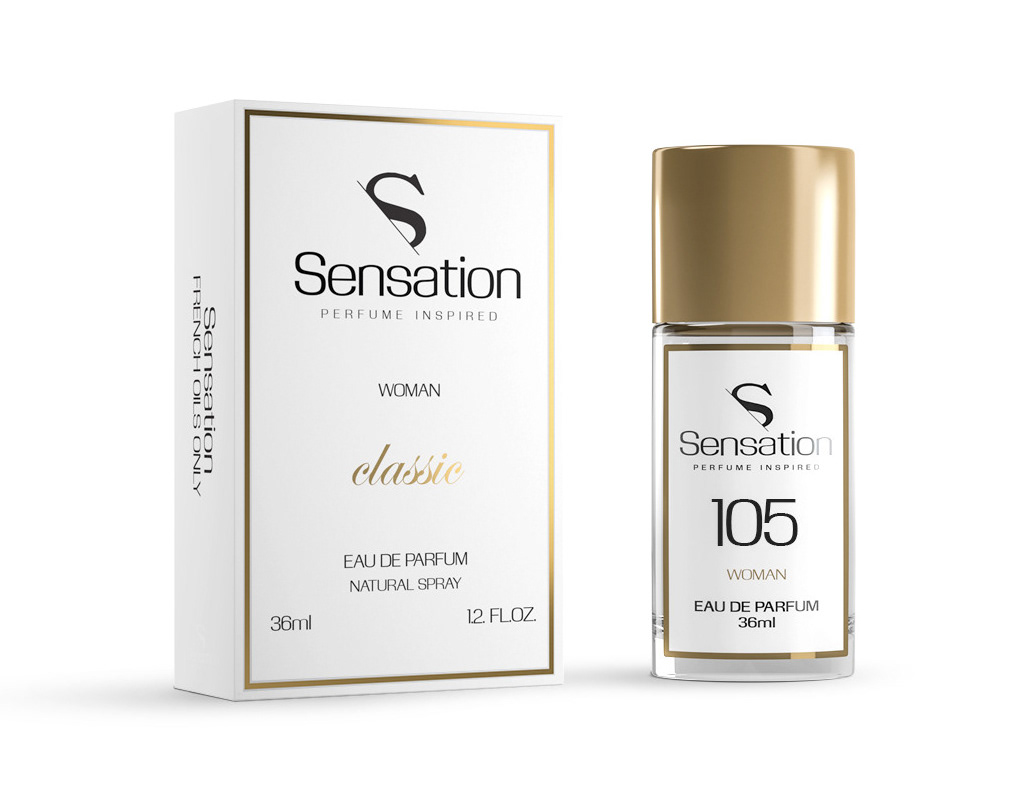 Sensation Perfume / Packshots, Product CGI
Perfume bottle and packaging CGI template ready for self-editing
Primadent / Dental Clinic Website
Extensive and multidisciplinary website project created for the greatest dental clinic in Rzeszów!
Kami Beauty Salon / Website, Photos & Video
Modern responsive website, professional photo shoot and promotional video for a unique beauty salon.
Osiedle Rubinowa / ID, Website, 3D Floor Plans, DTP
Comprehensive visual and interactive services provided for the residential estate investment.

Klin Adwokaci / Law Firm Website
Website design & development focused on readability and responsiveness.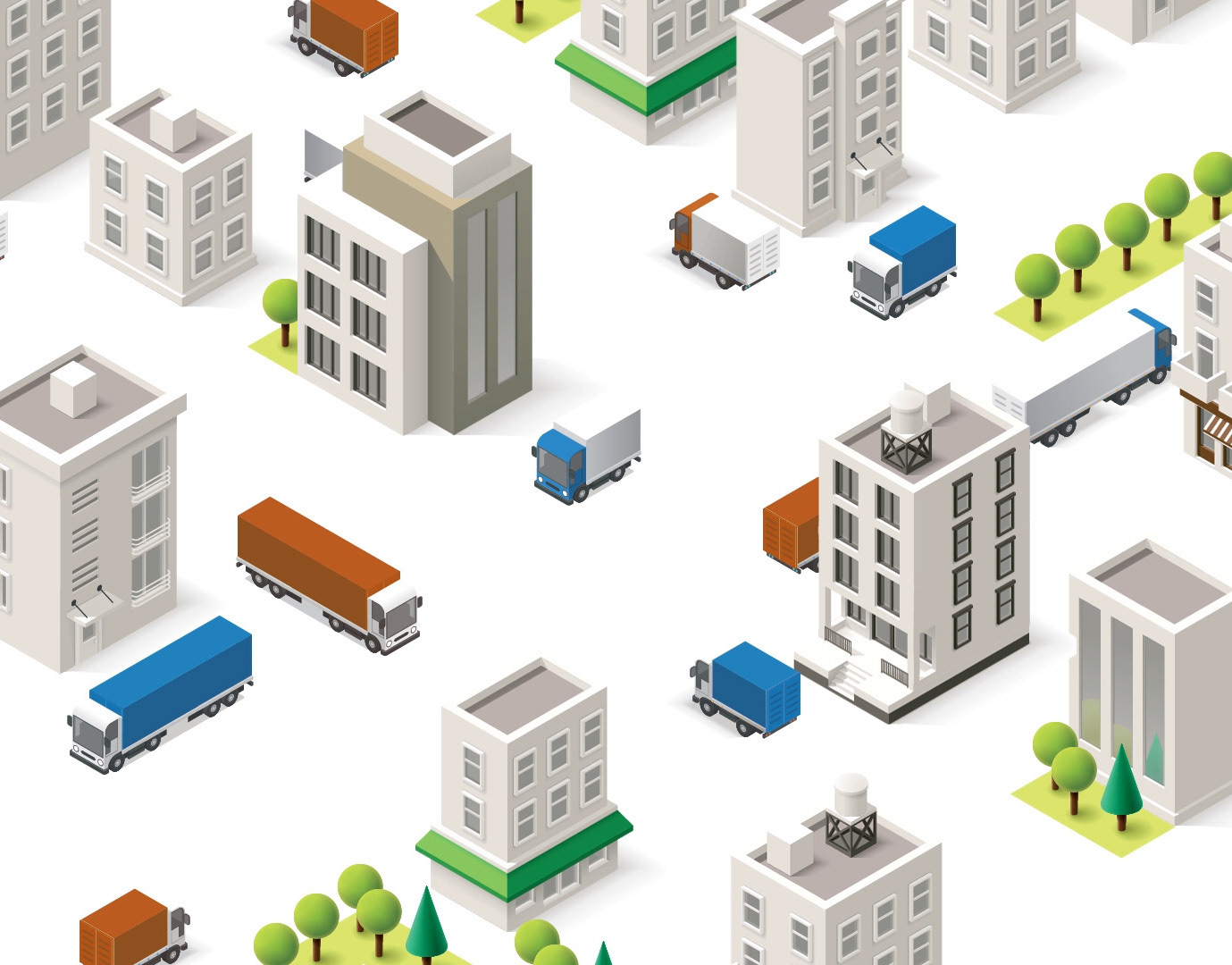 Reslogistic / Animated Promotional Video
2D animation explaining how Reslogistic works to provide high quality logistic services.
Vidaron / Product CGI
The set of 3D product pack shots prepared for the Vidaron brand.
Wristband / Product CGI, 3D Visualization
Comprehensive 3D visualization service including modeling, rendering & animation based on the real prototype.
BHP Duo Plus / Online Shop
Dedicated, responsive online store, fully managed by LemonadeStudio.CMS system.
Klin Adwokaci / Branding
Simple & clean branding for Klin Adwokaci, a family law firm run by a young married couple.
GPT 3 AXIOM / Reveal Teaser & Interactive Presentation
Animation and interactive visualization of GPT3 Axiom trailer used for gliders transportation.
Husspol / Brand Identity, Website, 3D, Copywriting
The comprehensive set of creative & interactive services (branding, UI/UX, website development, 3D visualizations & copywriting) for the company that specializes in the construction of buildings using the timber frame system.
Alpinso - Work at Height / Website & ID
Unique ID and clean, easy to navigate website, that can be viewed on any device, for team providing services related to working at height.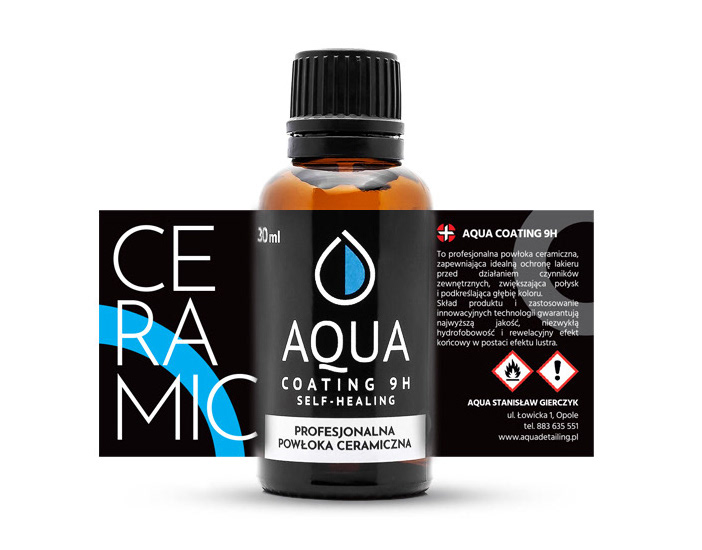 AQUA Car Cosmetics / Branding & Packaging Design
The brand identity and packaging design for high quality car detailing cosmetics producer.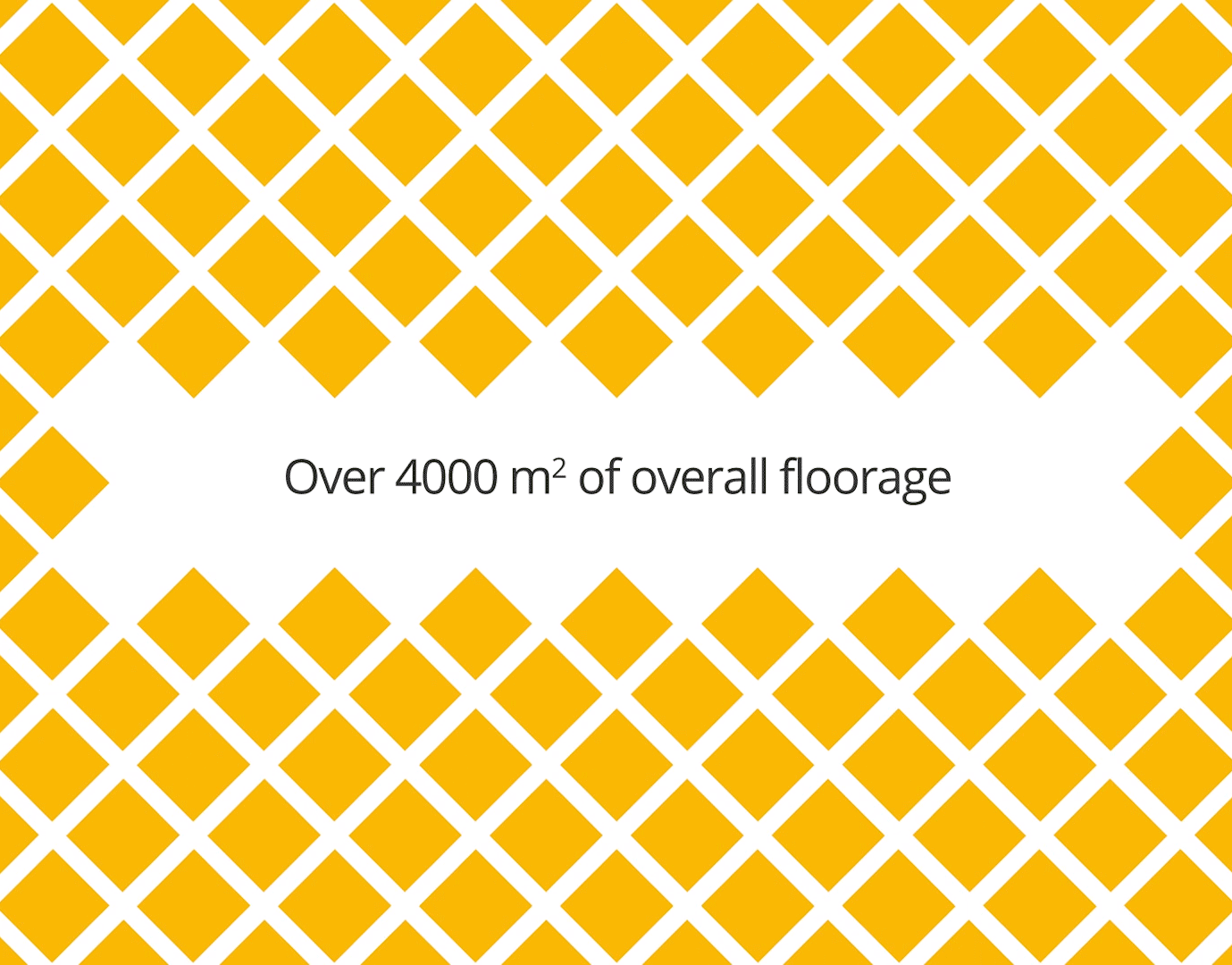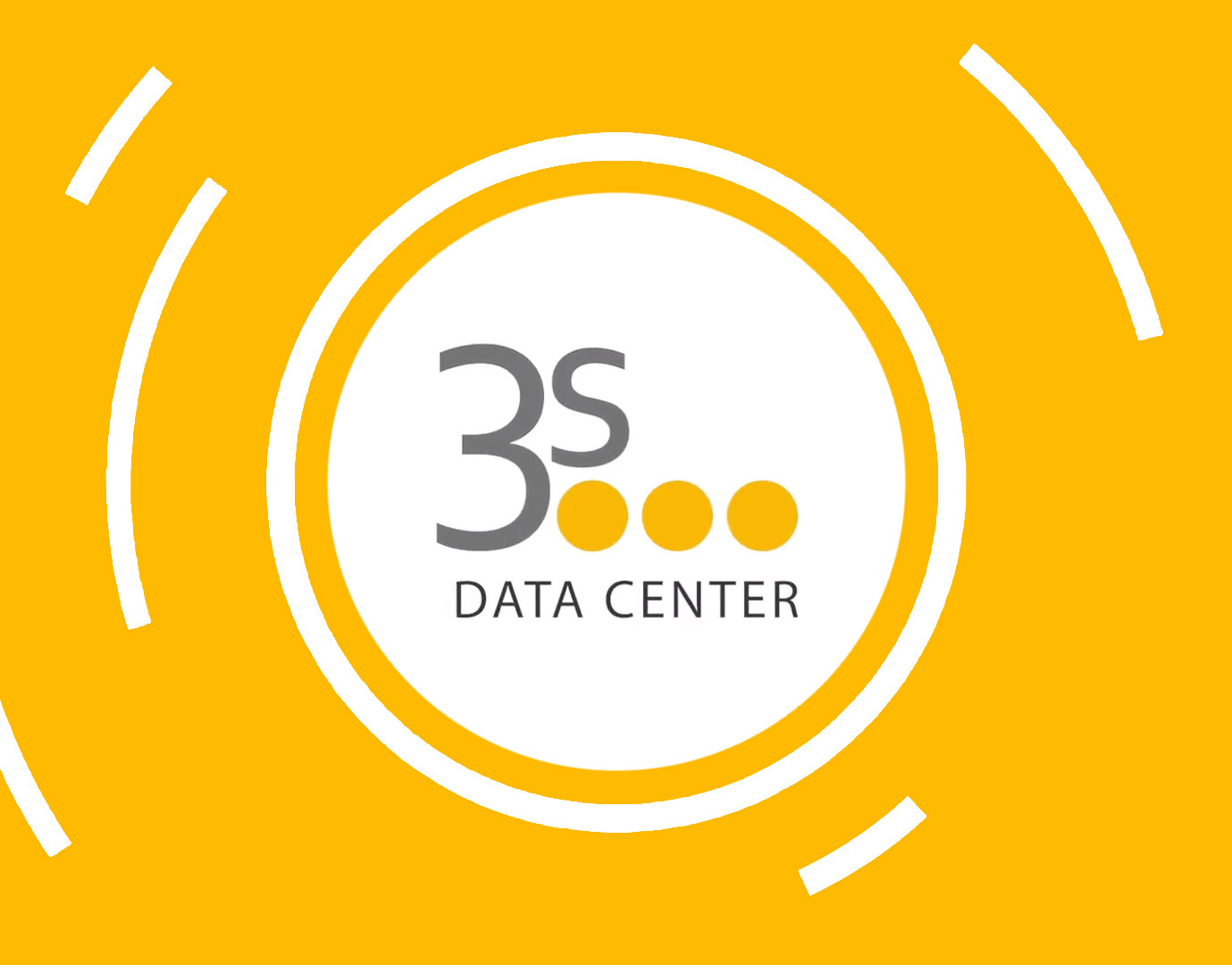 3s Data Center / Motion Graphics
Explanation video created on the basis of the existing brand's key visual, explaining e.g. what is the scope of the cluster's operation and where its data centers are located.
31 Square Meter Small Flat / Interior Design
Concept design and visualization of the entire 31 sq. m flat - warm, cozy and functional interior giving the feeling of "breathe".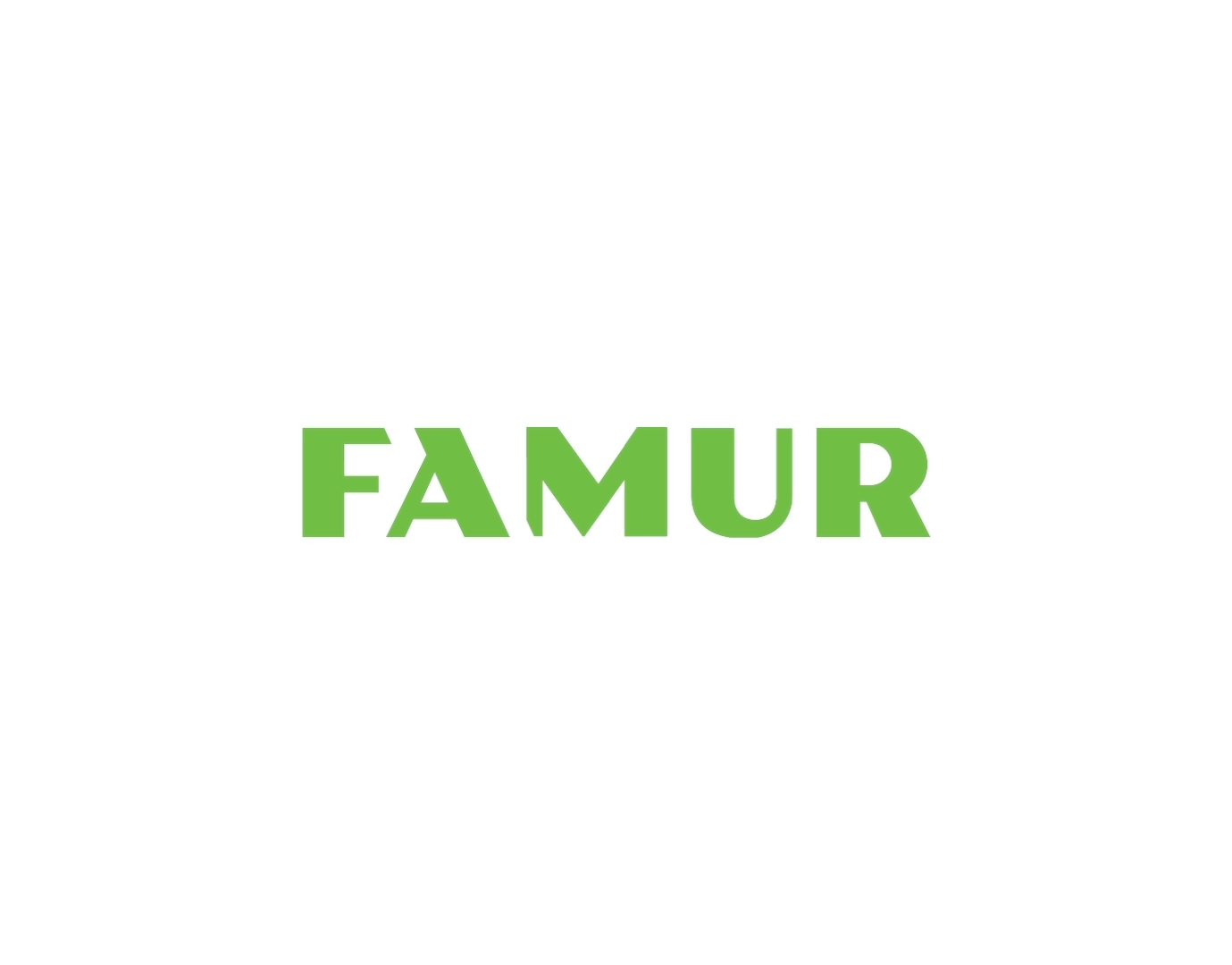 Famur / Animated Corporate Video
Animated corporate video explaining the company's consolidation process of Polish mining-related industry and introduces the Famur's story of becoming the national leader.
Art Celebration / One Page Design & Development
One Page Design and Development (including flexible Content Management System allowing administrators to create event content using different types of templates).

ECA Youth Academies Study / Motion Graphics
The motion graphics summarizing the results of the biggest survey ever conducted by ECA and LTT Sports.
Śnieżka Exhibition Stand / Graphic Design
Śnieżka Stand Graphic Design for PSB Exhibition, Kielce.

Psycho Visions - March of Mannequin / Music Video
Official music video for "March of Mannequin" from the album "Inflect".
Logo Collection
Logotypes collection designed in our studio.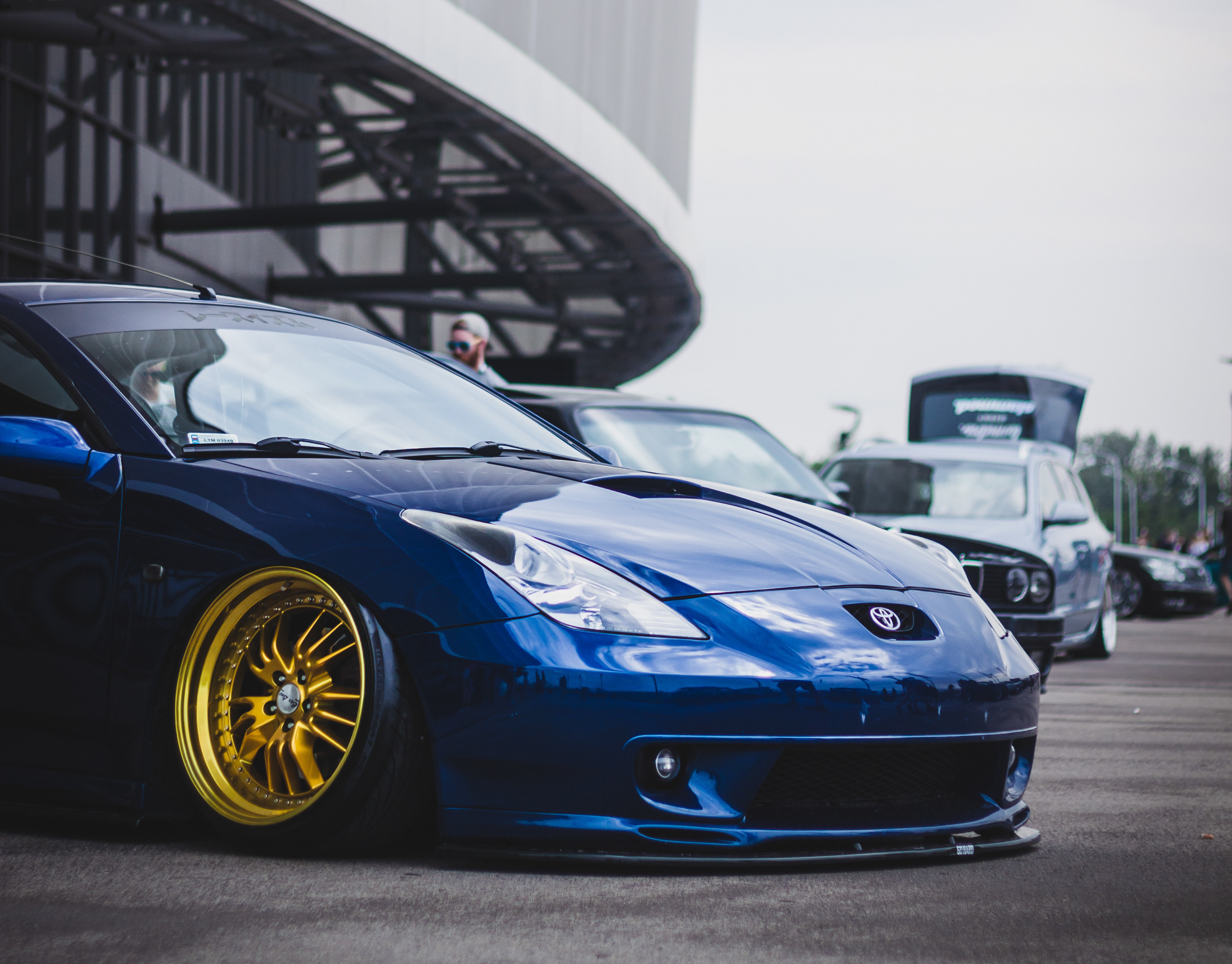 Raceism 2k17 / Video & Photo coverage
Raceism Event 2k17 video & photo coverage for Maxton Design (car tuning elements manufacturer).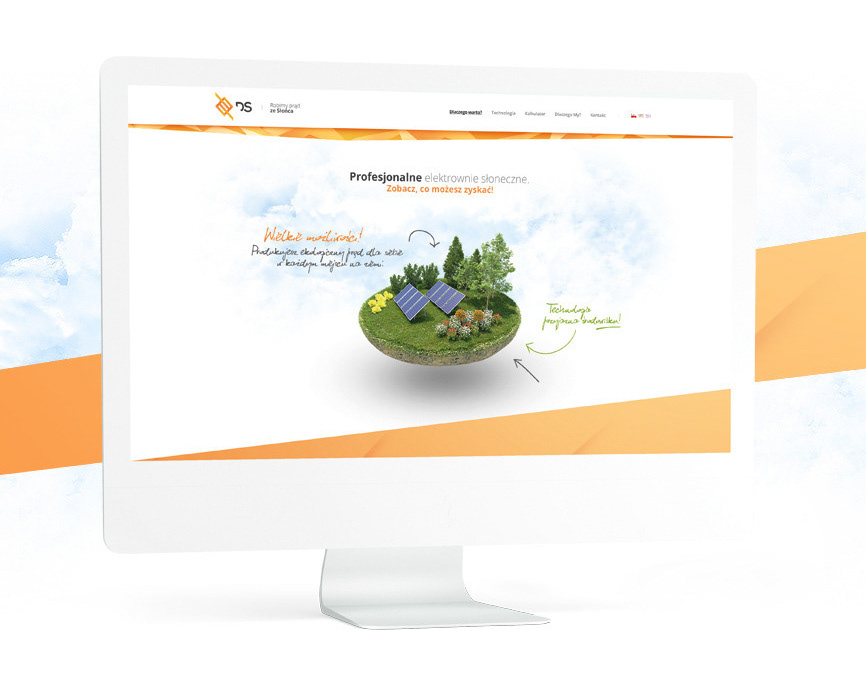 DS Energia / One Page Website & Affiliate System
Website designed for parallax scrolling with 3D rendered product visualizations and dedicated affiliate system.
Integrator Firm / UI/UX & Development
Comprehensive & innovative platform which, in a simple and safe way, supports the development of companies operating on the Polish market.
Bones / Branding & Website
Complete branding & website for the company operating in the baking industry.
SAVIO Keyboard / Product CGI & Packaging Design
Gaming keyboard 3D visualization & product's packaging design with 3 different lighting color variants.
Ankol / Website
Responsive, multilingual website, built with several dedicated modules.
Green kitchen / Interior design
Concept, design and visualisation of a modern, ergonomic green kitchen with a dining space.
Kvadrat Projekt / Website & Branding
Comprehensive identification and website services for the handmade furniture brand creating unique and functional forms.
BMW M3 by Maxton Design / Short Video
Video presentation of Maxton Design democar - BMW M3 E92.
Emotive Academy / WebDesign
The aim of the project was to create an unconventional graphics and navigation with a strong emphasis on appropriate photographs presentation.
Jard Creative / Branding
Comprehensive brand identification service for company specializing in large format printing & visual advertising.
Fryderyk Spytkowski - Radca prawny / Branding & WWW
Brand identity and full screen website & development for Fryderyk Spytkowski, legal counsel from Rzeszów.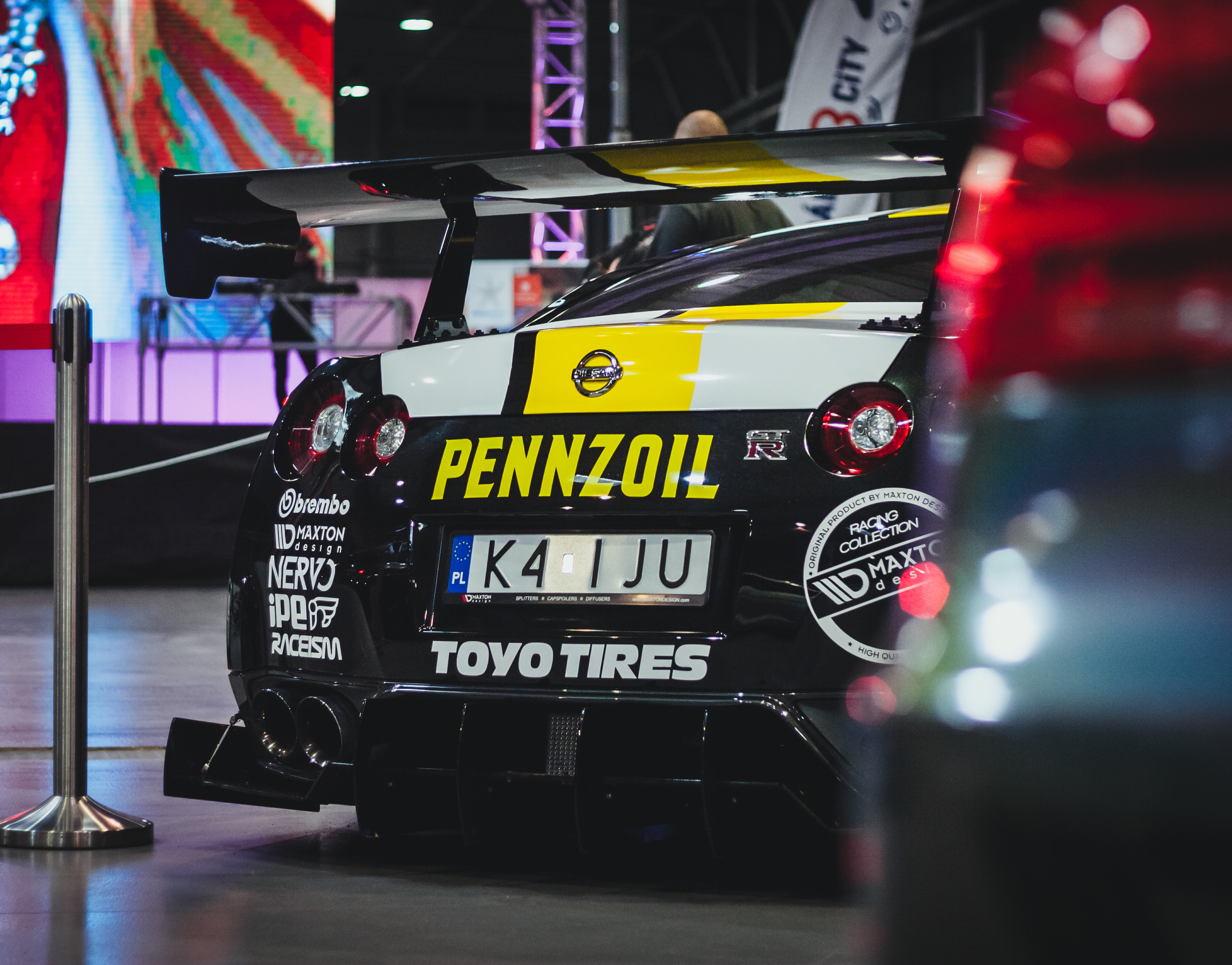 Prague Car Festival 2017 / Aftermovie & Photo
Prague Car Festival aftermovie & photo coverage with Maxton Desing crew (worldwide car tuning elements manufacturer).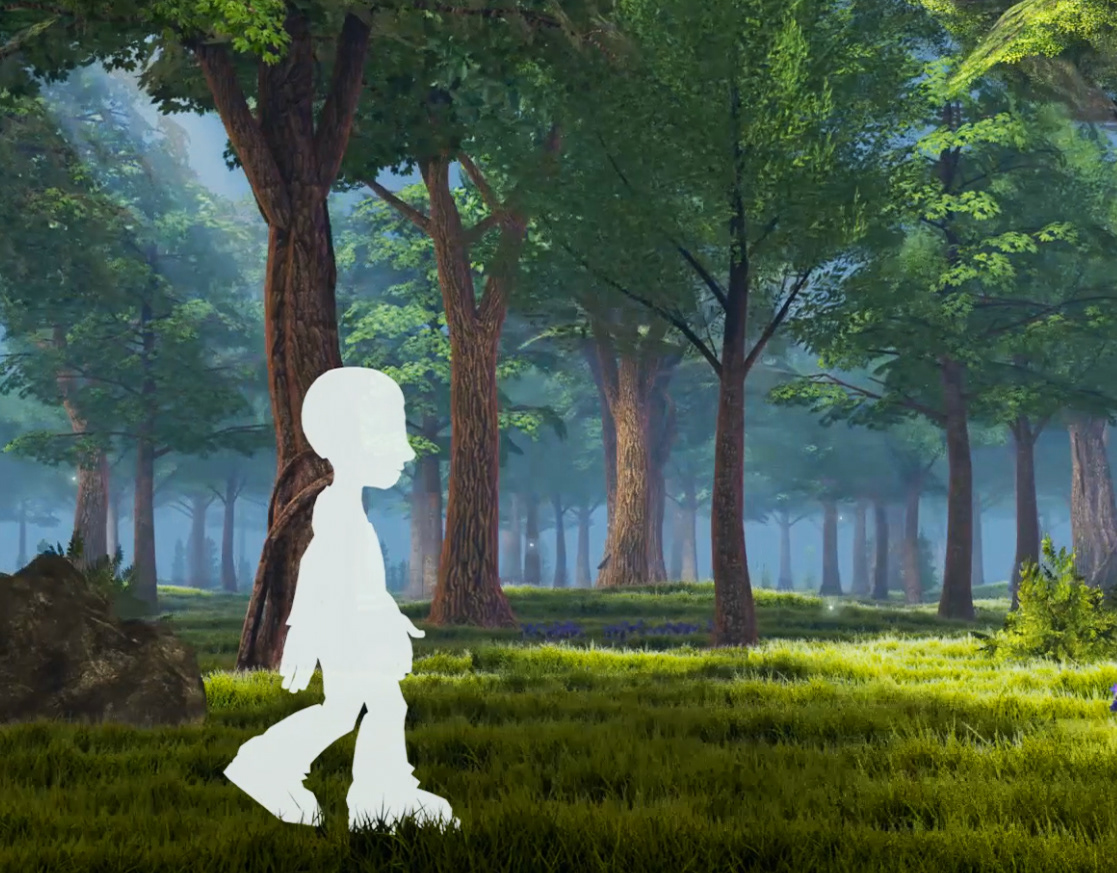 100 Mile Forest / Theater Scenography Animation Set
A set of animation sequences designed to perform as a background of the real world theater stage.
Kolejarz Wedding House / Website
Responsive landing page delivering all needed information about wedding house and its services.
Bathroom in Bieszczady Mountains / Interior Design
Spacious and extraordinary bathroom filled with light. This comfortable and one of a kind interior harmonizes with a stunning window view.
1000 Sleepless Dreams - Infinitely / Music Video
1000 Sleepless Dreams official music video for song "Infinitely".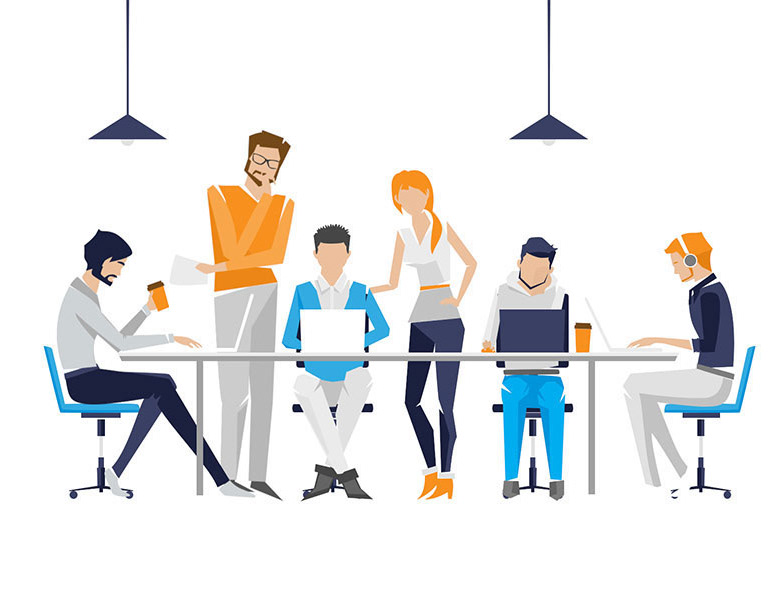 IZFiA / 2D Animation
The animation prepared for the 2016 Investment Funds Forum in Warsaw.
42 Square Meter Clean Flat / Interior Design
The goal was to create and visualize an interior design of 42 square meter flat. Interior project was the basis for furnishing the whole flat.
Modern Living Room / Interior Design
Full of contrasts interior warmed by the cozy carpet, wooden materials and a bio fireplace.
Dental Danecka / Website
Modern, intuitive and responsive website putting great emphasis on aesthetics, readability and ease of use.
Goodbye, Africa / Ethnic Bedroom Interior Design
Cozy, warm interior rich in natural textures. Inspired by Africa travels.
Rolls / Branding, DTP, Website, Videos & more
The whole brand, advertising & interactive design for the most innovative and revolutionary stretch film packaging solutions.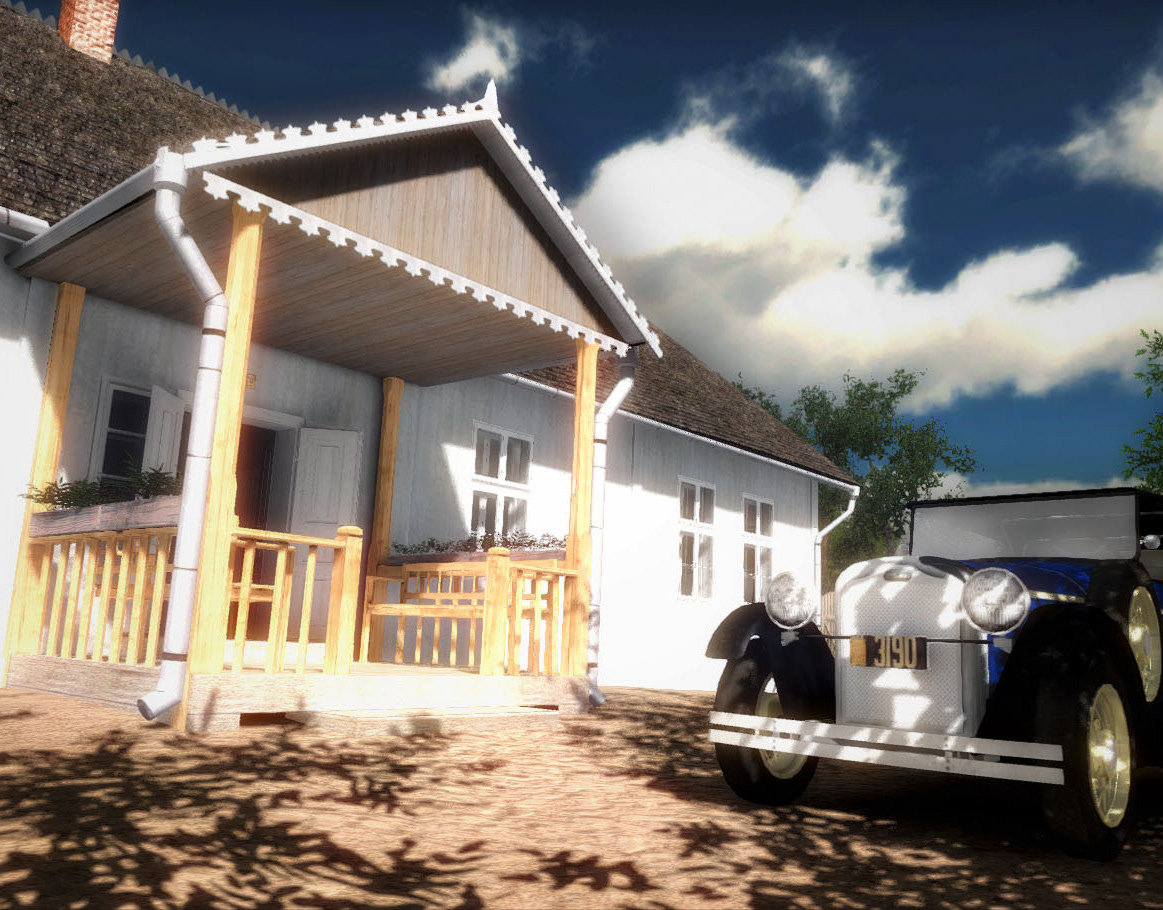 Andruszewski Manor House / Realtime 3D Walkthrough
Nineteenth-Century Andruszewski's manor house real-time 3D presentation based on sketches, photos and the last resident's stories.
Madson / Medicine Packaging Design
Set of drug packaging designs for the Madson company's products.
French-style Bedroom / Interior Design
French-style bedroom - concept interior design and 3D visualizations for paint presentation purposes.
Industrial LOFT Apartment / Interior Design & VR
3D visualization of industrial interior including 360° view and the VR experience.
U Karasia - Wedding House / Parallax Scrolling Website
Simple website with a parallax scrolling promoting company that specializes in wedding organization.
STALKONCEPT / Website, Videos, Prints
We took comprehensive care of its website, identity materials, print ads and promotional videos - from strategy and concept to final execution.
DS Energia / Photovoltaic Cells 3D Visualization
3D visualizations of photovoltaic cells and the entire system installation solutions.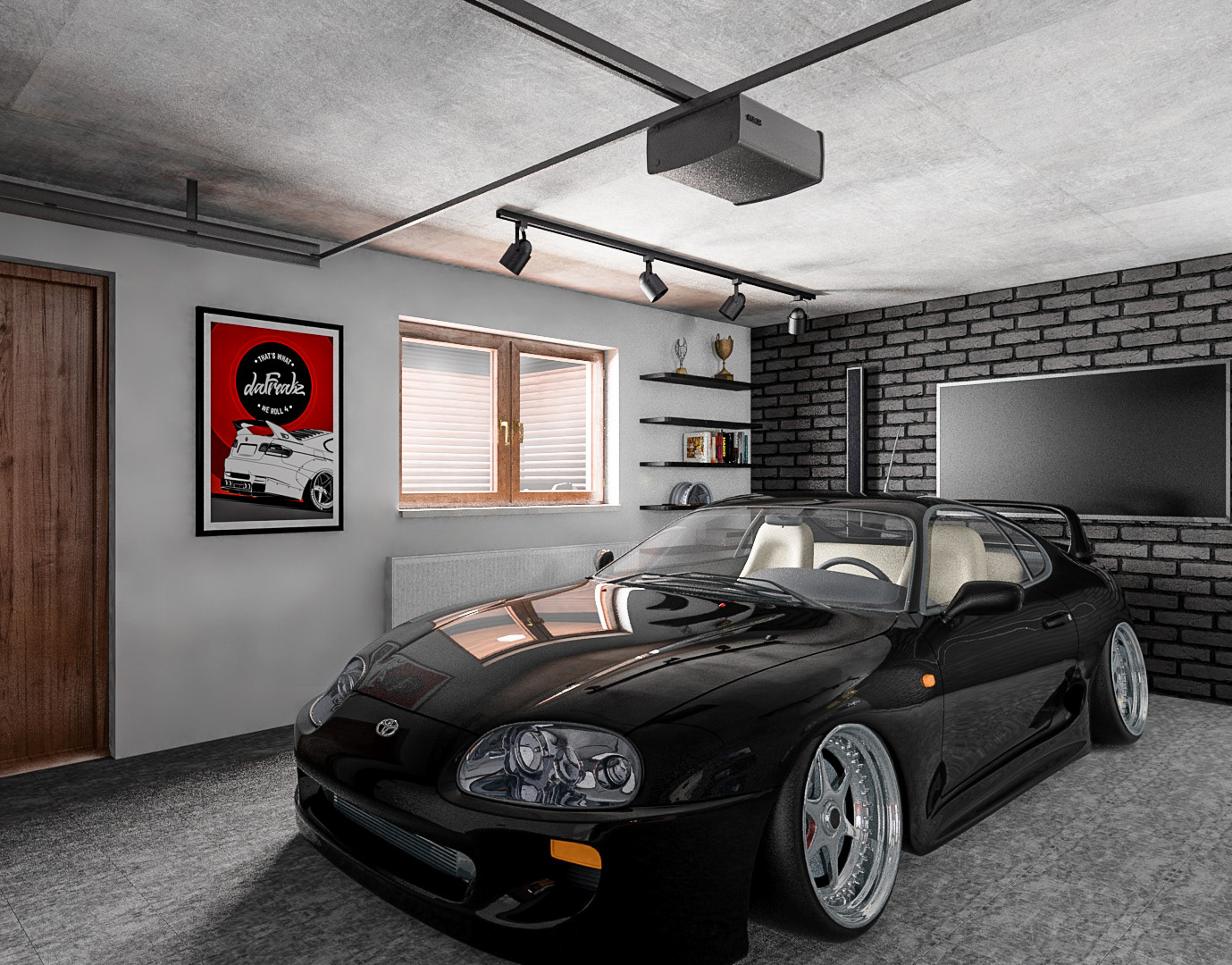 Garage Makeover / Interior Design
Complex garage makeover design consisting of concepts, visualizations and lists of materials, furniture and decorations.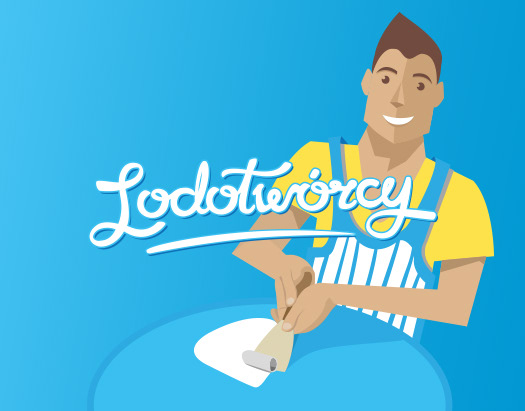 Lodotwórcy / Brand Identity
Comprehensive care of branding and promotional materials design for Thai ice cream brand.
Stal-tech / Website
Professional webiste design & development combining innovation with ease of use and a powerful content management system.
Scandinavian Childroom / Interior Design
A bright, spacious Scandinavian style room design for the youngest members of the family.
Mazda Savanna GT RX-3 (1975) / CGI
The 3D model of Mazda Savanna GT RX-3 (1975) created in real units of measurment.
Minimal Bathroom / Interior Design
Concept design of a functional, minimalistic bathroom dominated by simple solids.
PDP Certificates / Website & Branding
Unconventional graphic design consisting of website, logo and certificate sign creation for Personal Data Protection company.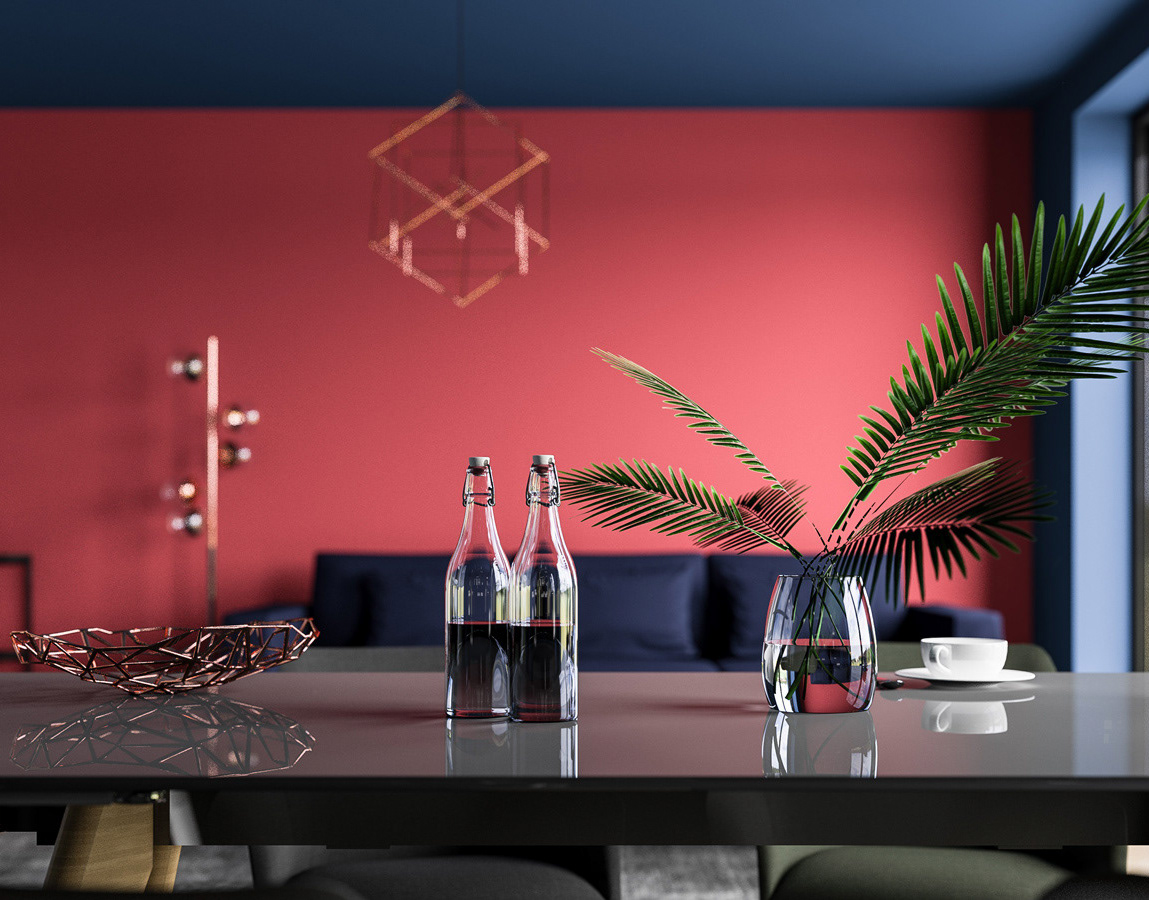 Navy Blue Dining Room / Interior Design
Eccentric, modern interior with Scandinavian accents completed by copper additives.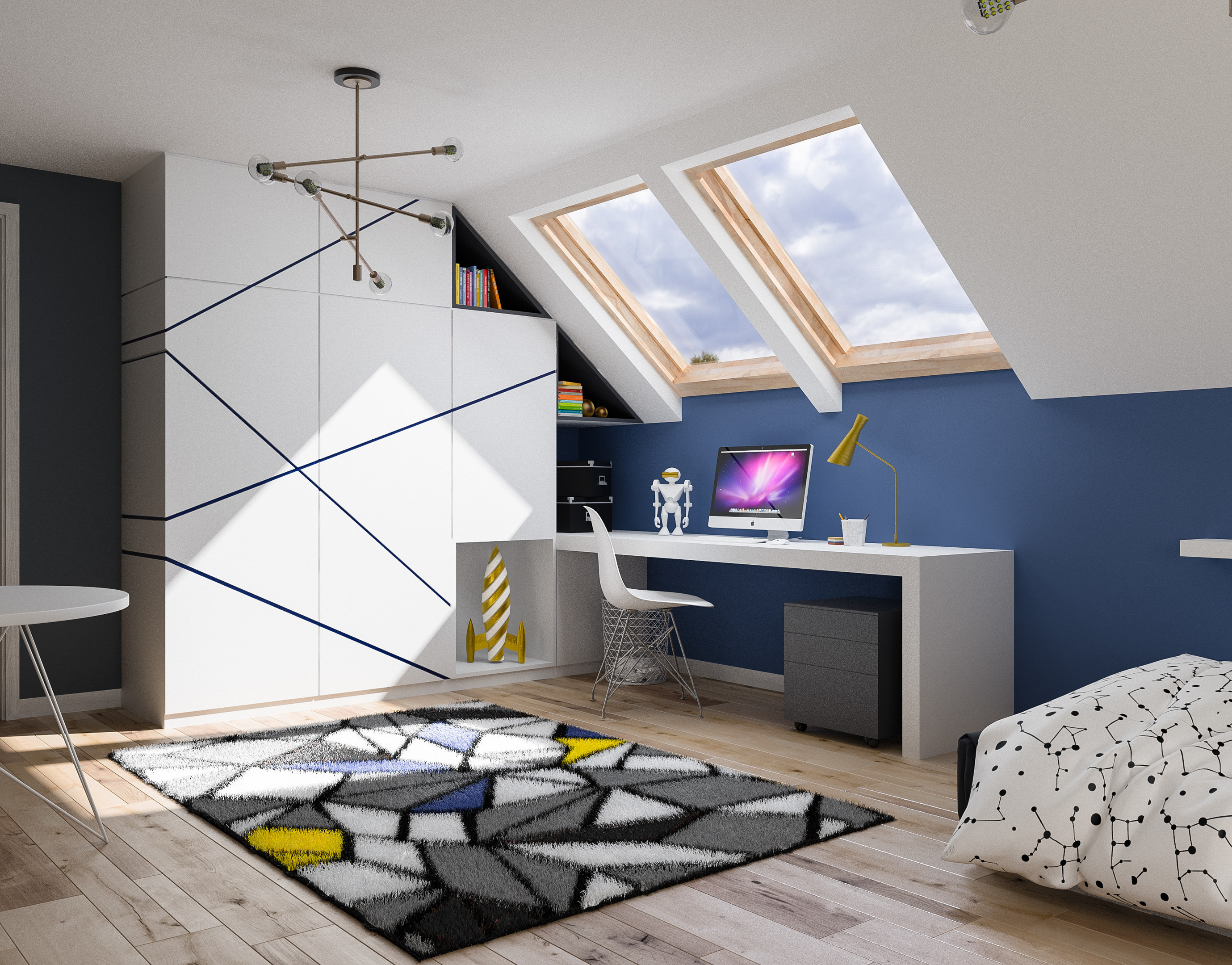 Cosmic Childroom / Interior Design
Living space for a young explorer.
Lux&Art Studio / ID, Website, PhotoShoot & DTP
Comprehensive image campain for Lux&Art Studio, the manufacturer of the high quality custom-made furniture.
MAGNAT / Product CGI
Realistic, hi-resolution Magnat product visualizations (packages and testers) for marketing purposes.
MAGNAT Blackboard Paint / Interior Design Ideas
Magnat Blackboard Paint & Magnetic Blackboard Paint concept interior design ideas.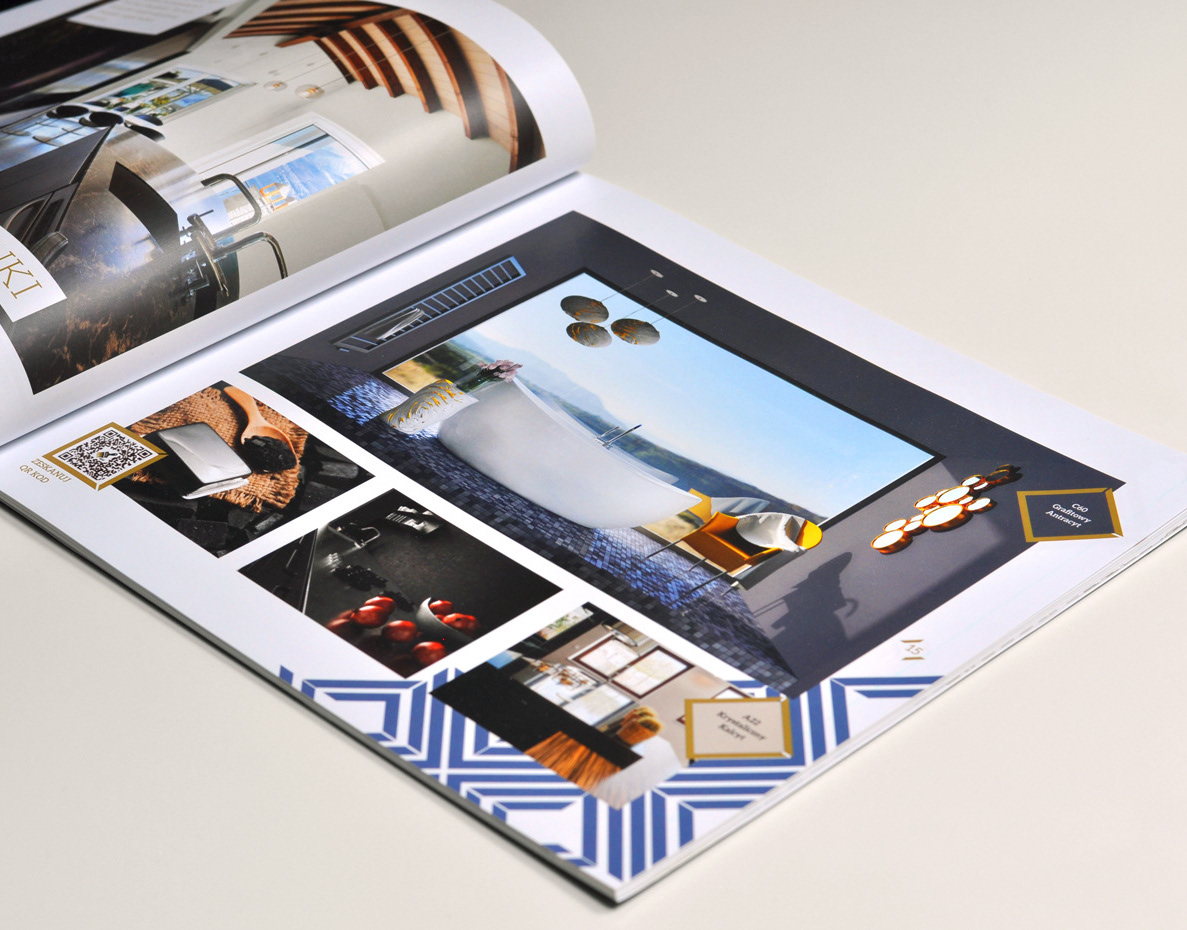 MAGNAT / Concept Interior Designs
Concepts, designs and interior visualizations created for Magnat product catalog publication and 360 web/app presentation.
Bright Flat / Interior Design
The goal was to create and visualize an interior design of 44 square meter flat.
Samorząd Studencki Politechniki Rzeszowskiej
Responsive website for Samorząd Studencki Politechniki Rzeszowskiej - main student organization on Rzeszow University of Technology.
M@T.e-MANIAK / Educational Strategy Game
The main goal of the game is to develop and support the education of high school students (14 - 19 years old).
New Life - Health and Fitness Center / ID & Website
Complete branding, promotional print ads & web design for New Life - Health & Fitness Center.
Wilk Tactical / Videos Production & WebDesign
Marketing project, fully executed in our studio from strategy to implementation, for company specializes in combat training services.
Anita Kazienko-Jóźwik / Website & Branding
Fully responsive one page website & logo for the great dermatologist - Anita Kazienko-Jóźwik.
ENTROS / Website
Responsive website for door systems manufacturer, selling its products across the Europe.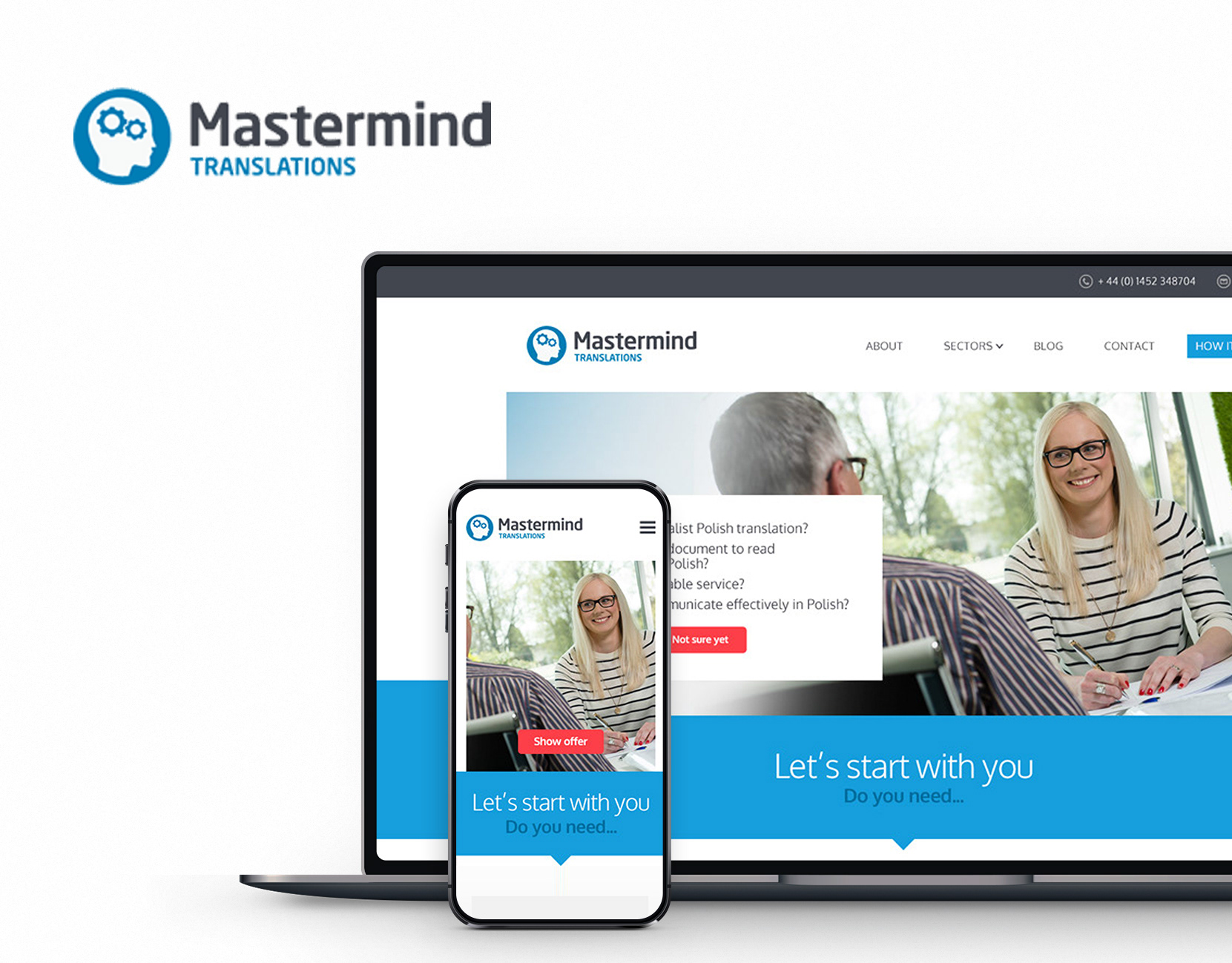 Mastermind Translations
Premium English and Dutch to native Polish translations in the fields of medicine, pharmaceuticals, and technology.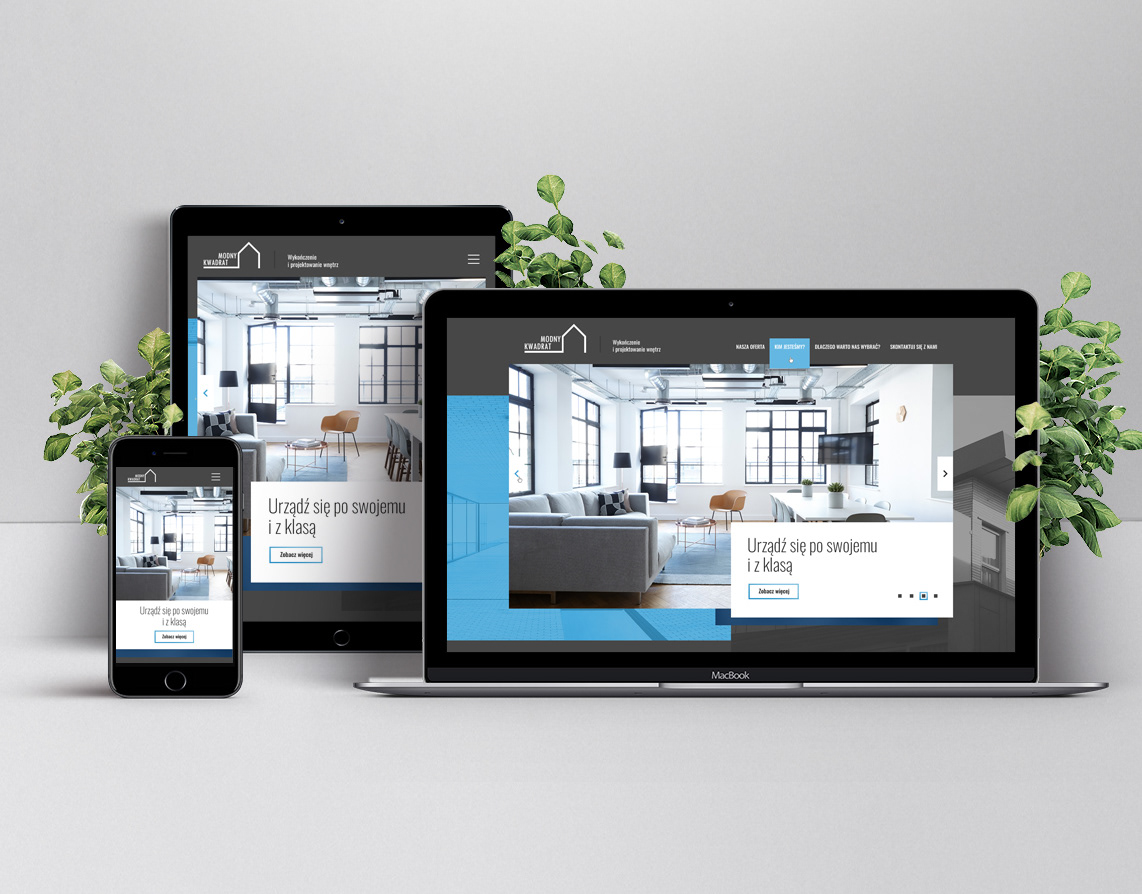 Modny Kwadrat / One Page Website
One Page website design & development for the interior designing and finishing company.
Mediator City Branches / Landing Page
Design and implementation of Mediator company's city branches landing pages.
Podkarpackie Centrum Innowacji / Website & Logo
Logo design & comprehensive responsive website implementation for Podkarpackie Centrum Innowacji (PCI).
Roczniak Tokarczyk i Partnerzy / Website
Modern and responsive website for the law firm enriched by an original 3D animation and photos executed in the office.
AccoWorkers / WebApp Design
Responsive Accomodation Service web application design.
eBiznes / Branding & Website
Brand identity & an intuitive, responsive website for company providing business consulting and cost optimization services.
Harris Hawk / Website
Harris Hawk - birds of prey Web design & web development
Elmat | Fibrain / Web Portal & Corporate Video
An extensive web portal with information service, 6 product sub-services, training module and the customer zone for dynamically developing, award-winning telecom company.
LED DEL / Branding & Brochure
Brand identity and catalog design for a LED lighting company.
Oranżada z Kąkolewnicy / 3D, Branding & Print Ads
Oranżada z Kąkolewnicy, traditional polish drink brand - full rebranding, CGI, print ads & more.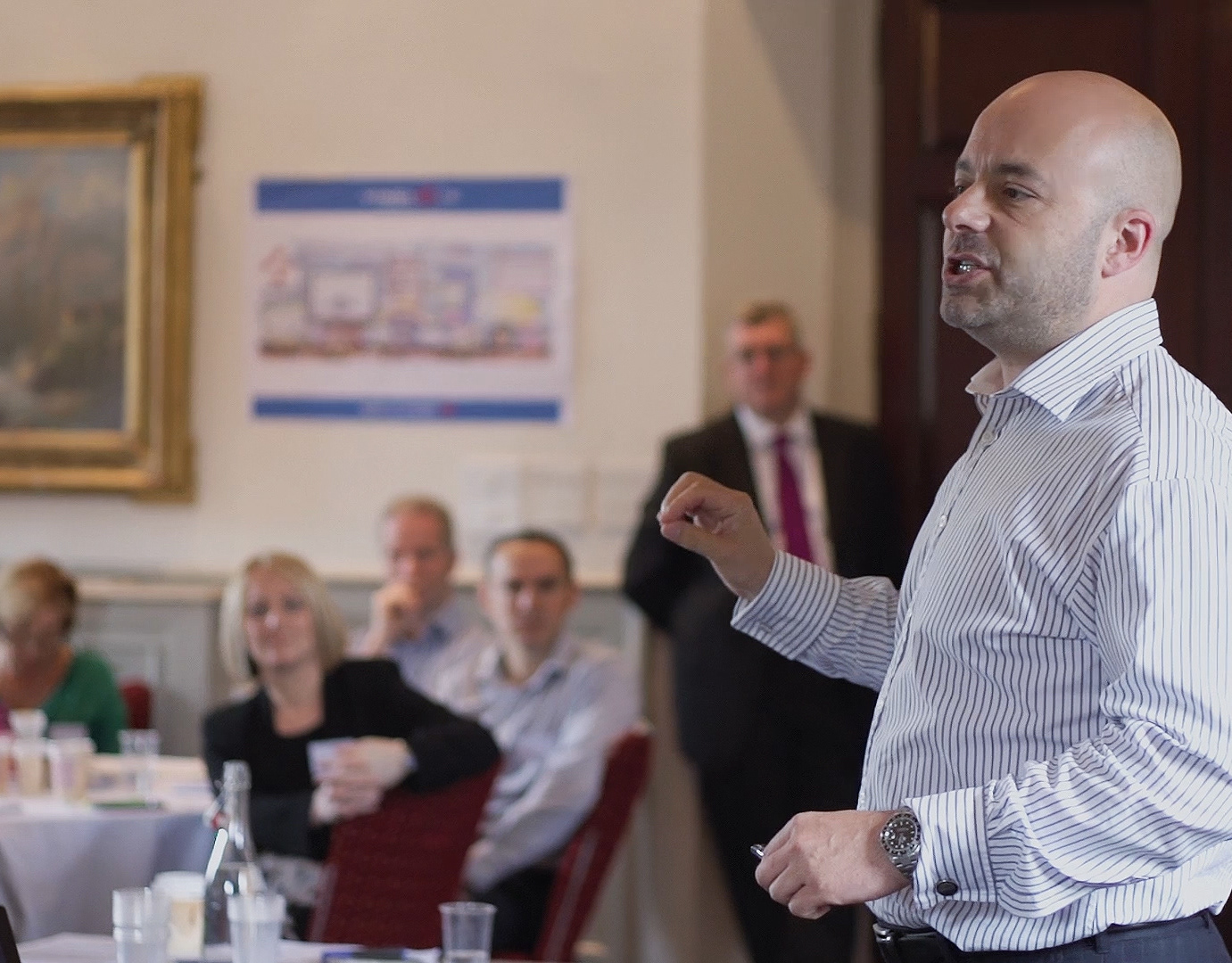 Vinci Construction - Empower Sustainability Day / Video
Video summarizing Empower Sustainability Day, revisiting the commitment to Leadership after completing a leadership learning program.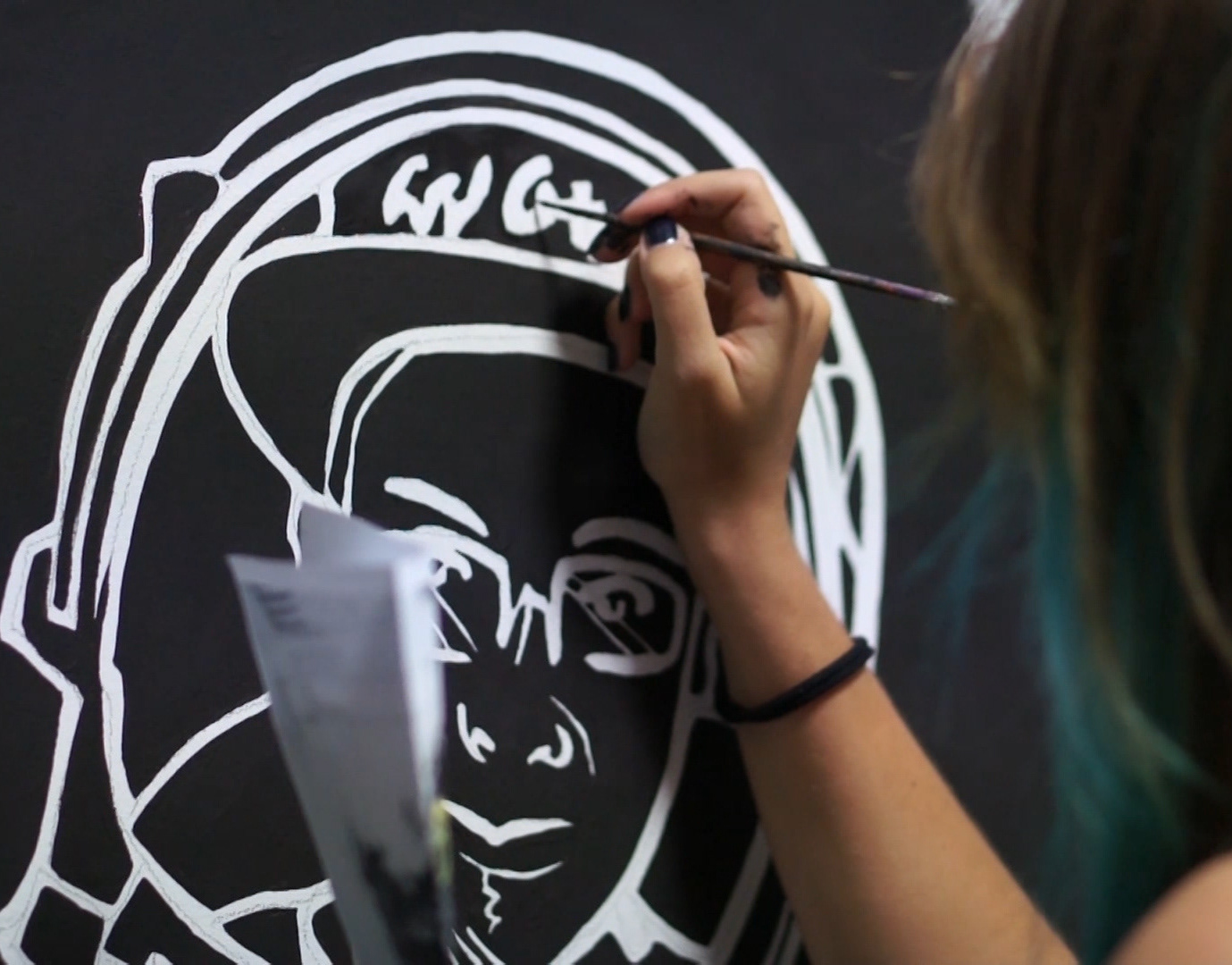 Lemonade Studio Office Art
Office art making off - 3 days of work condensed in a short video.
Metoda 1000 słów / 2D animation
2D animation created from scratch, advertising a unique English learning method called "1000 words". Animation was made on the basis of 55 illustrations drawn specially for the project.
Infinity / Animated Video Ad
2D animation ad for Infinity (Search Engine Optimization agency) which makes people aware of choosing cheap, fast and ineffective methods of web advertising.
RTiP / 3D Animation
Abstract 3D animation illustrating the mission of a law firm in a metaphoric way.

Touge Drift Trening - Izdebki 2015 / Aftermovie
Video recorded during touge drift event in Izdebki (south east Poland) in autumn 2015.
Cosmodent / Promotional Video & Photo Shoot
A promotional video created for Cosmodent modern dentistry as a part of a comprehensive brand identity campaign.
Douglas - Mother's Day / Video
Mother's Day competition film created for Douglas perfumery.
From Afar - A Metaphor / Music Video
Go! Straight ahead, the way that makes you feel good, lets you be yourself, but stronger.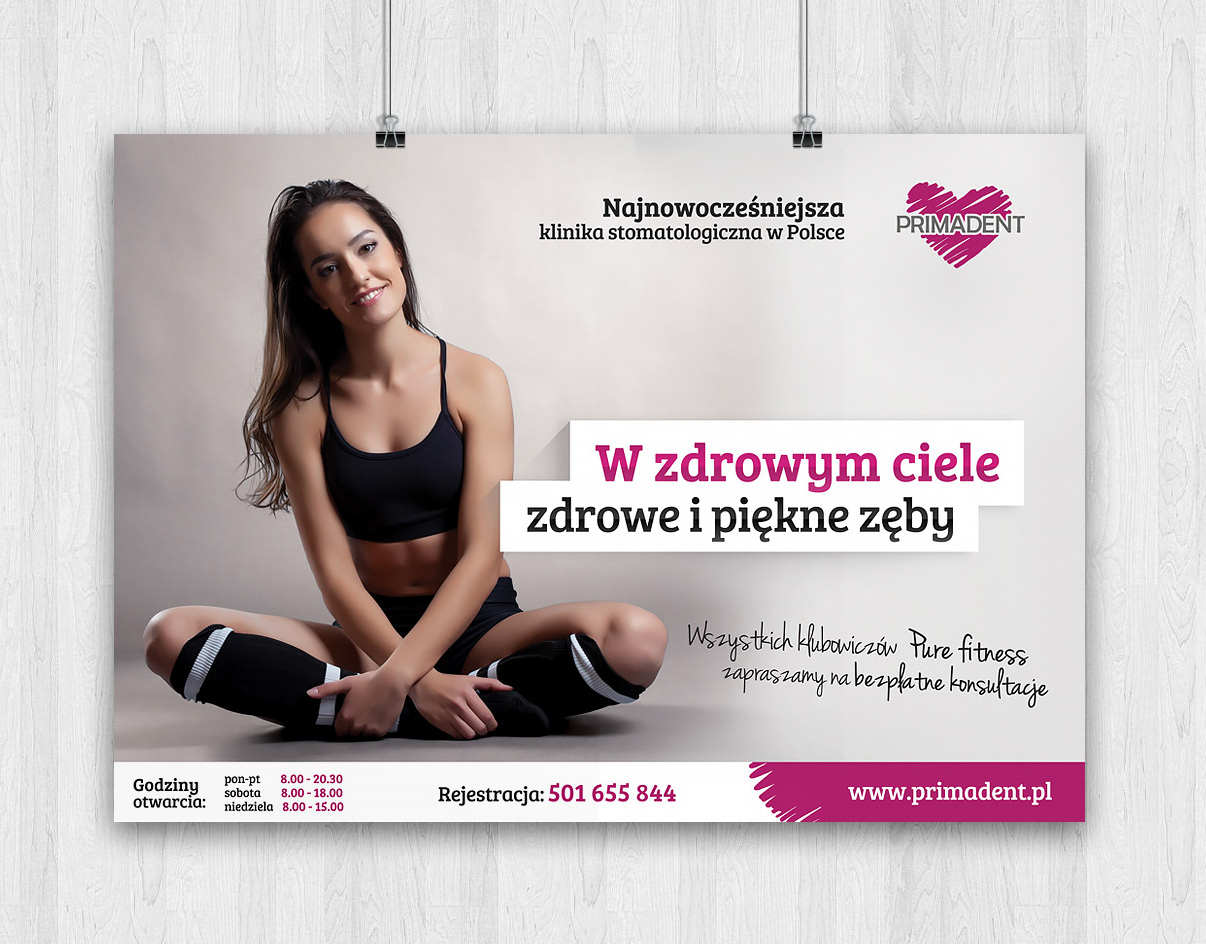 Primadent Detanl Clinic / Posters
Primadent Dental Clinic posters published in the Pure Fitness Club locker rooms.