Kami Beauty Salon

is a unique place where female natural beauty is brought out. We did our best to transfer this idea to the modern, responsive website, photos and videos. 
The webservice works under the supervision of the new, dedicated LemonadeStudio.CMS system which enables Inline content editing.​​​​​​​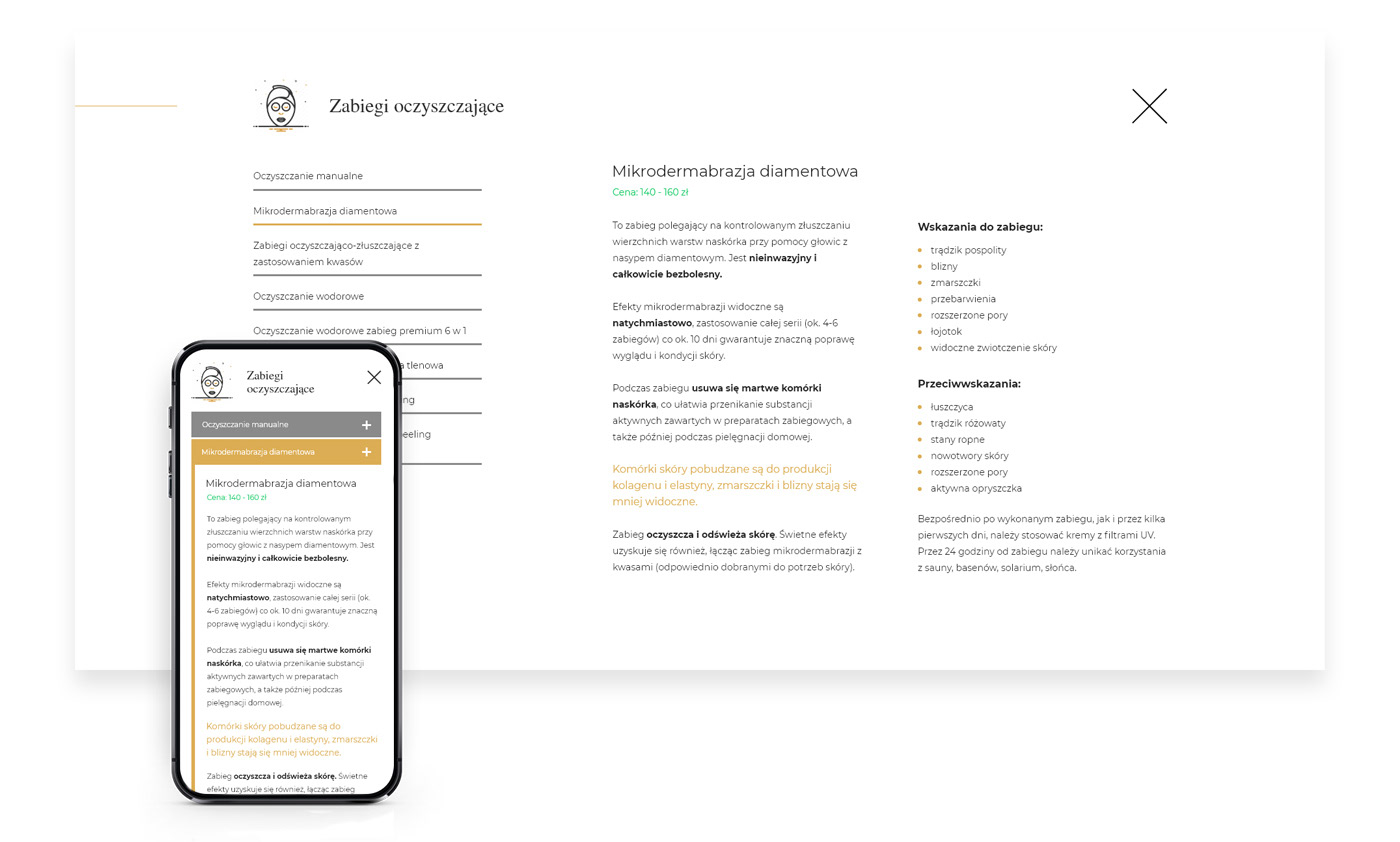 Client testimonials
​​​​​​​
"I am very pleased that I've started cooperation with Lemonade Studio. Marcin, Ewa and the rest of the team are very nice people who carry out their work very reliably and with commitment. Mr. Marcin always found time to answer all my questions at every stage of the project. I'm sure that this company is able to meet any challenges and satisfy very demanding customers."
Agnieszka Gajdek

/ Beauty Salon owner